In the dynamic world of design, strategy is the compass that guides innovation and creativity. The fusion of thoughtful planning with artistic vision is what sets the best apart from the rest. In this article, we'll journey through the corridors of the top 5 design strategy firms that are not only leading the industry but also redefining the boundaries of design. From their unique methodologies to their transformative impacts, discover how these trailblazers are sculpting the future of product and brand design.
Adam Fard Studio
Specializing in design strategy, Adam Fard Studio crafts B2B products tailored for the FinTech and SaaS sectors. Our design approach is rooted in practicality and efficiency, targeting key business metrics such as activation, conversion, and retention. With a seasoned team, we ensure a deep understanding of user needs and strategic risk minimization.
💰 Minimum Project Size: $10,000+
💲 Hourly Rate: $49 - $100 / hr
👥 Employees: 10 - 49
🧙🏻‍♂️ Industry Knowledge: fintech, SaaS, complex enterprise apps, apps undergoing a merge
🤔 Works best for: early startups, enterprise solutions
---
R/GA
R/GA, a renowned global digital agency, offers a spectrum of services, with design strategy being integral to brand development and product design. Their innovative and strategic approach has garnered them collaborations with some of the world's leading companies.
💰 Hourly rate: $100 - $149 / hr
👩‍💼 Employees: 1,000-9,999
🔍 Industry Focus: advertising, information technologies, business services
🤔 Works best for: funded startups (series B and above) or large enterprise companies;
Visit R/GA's website here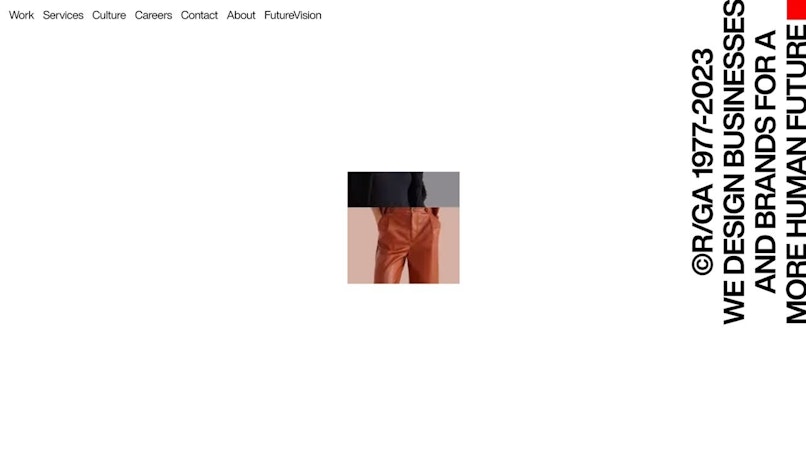 ---
IDEO
IDEO stands at the forefront of product design and innovation consulting, with design strategy being central to their human-centered approach. They prioritize understanding the aspirations and needs of their target audience, ensuring impactful design outcomes.
💰 Hourly rate: Undisclosed
👩‍💼 Employees: 1,000-9,999
🔍 Industry Focus: technology, healthcare, finance, and education
🤔 Works best for: startups seeking to make a social impact
Visit IDEO's website here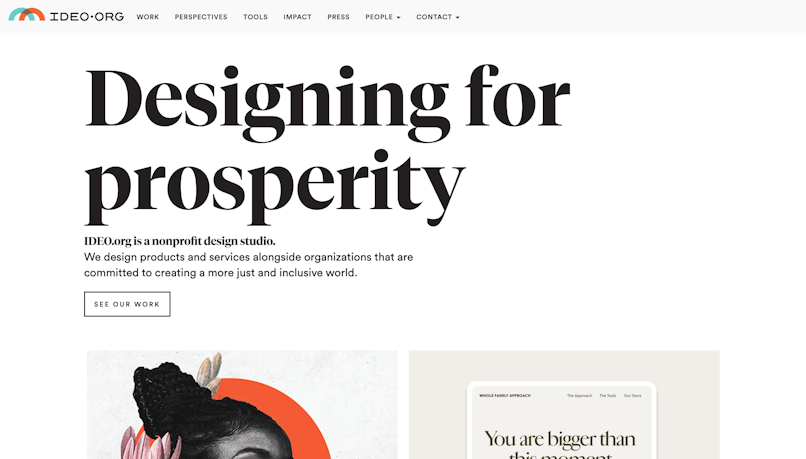 ---
Fuzzy Math
Fuzzy Math, based in Chicago, champions a design strategy that emphasizes user experience and emotional resonance. Their design process is deeply empathetic, rooted in extensive research to uncover both overt and covert user needs.
💰 Pricing range: $150 - $199 / hr;
🌏 Geography & Timezone: Chicago (USA);
🦄 Niche Expertise: non-profit, healthcare R&D, b2b hiring;
Visit Fuzzy Math's website here.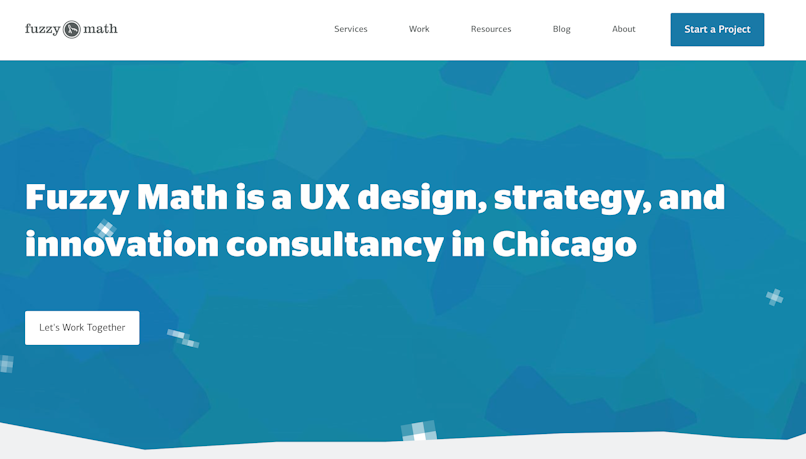 ---
Momentum Labs
Momentum Labs is dedicated to crafting human-centric customer experiences, with design strategy being pivotal. Their approach is research-driven, ensuring alignment with both client business objectives and user needs. They aim to transcend traditional marketing, venturing into innovative realms.
💰 Pricing range: $150 - $199 / hr;
🌏 Geography & Timezone: New York (USA), London (UK), Belgrade (Serbia), San Mateo (USA);
🦄 Niche Expertise: digital media management, crypto, wellness;
Visit Momentum Labs' website here.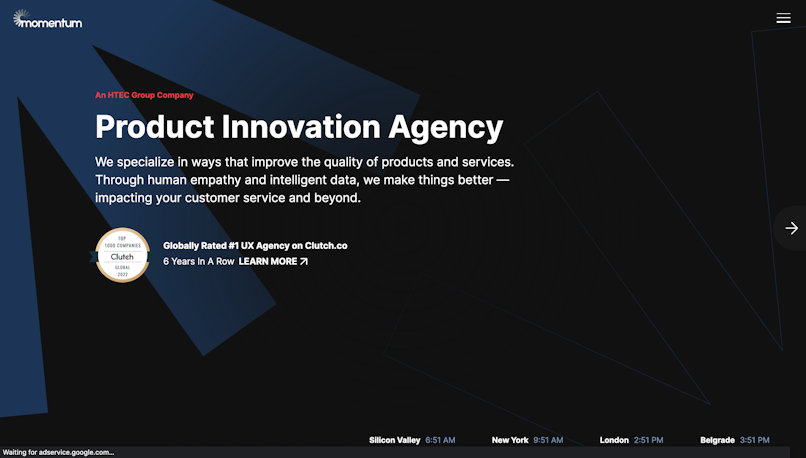 Outro
As we've journeyed through the landscapes of these top 5 design strategy firms, it's evident that the future of design is both exciting and transformative. These trailblazers, with their unique blend of innovation and strategy, are setting new benchmarks and inspiring a new generation of designers.
As the world continues to evolve, so will the realm of design, and these firms will undoubtedly be at the forefront of that evolution. Stay tuned to the pulse of design strategy, for it promises a future rich with creativity, functionality, and impactful solutions."