Designing and developing a product is a very intricate process—it demands a very skilled group of people with plenty of insight into its ins and outs. 
This article will give you a quick guide to some notable product design agencies and studios with impressive portfolios and quite a few years of activity under their belts. 
Let's get into it, shall we? 
Adam Fard Studio
Our product design agency's focus revolves around FinTech and SaaS. Over the years, we've focused on working with complex B2B products—this is where we feel at home.
Counter to what most modern studios offer—showy B2C websites with massive usability issues, we strive to craft intricate and complex products that are intuitive and accessible. To achieve this, we leverage our decades of collective experience in merging multiple systems, developing coherent and cohesive experiences, and boosting business metrics like Activation, Conversion, and Retention.
Plus, we choose to focus on complex projects because our team consists of Senior Researchers and Designers, all of which have over 8 years of experience and counting. Our team's expertise allows us to dig deep into your users' needs and uncover more actionable insights compared to the industry-standard one-man-designer-army.
As a result, this invariably leads to a more thoughtful and systematic elimination of uncertainty and minimization of product risks. 
💰 Pricing range: $50-$99/hr;
🌏 Geography & timezone: Distributed team in EU & US timezone;
🦄 Niche expertise: B2B Fintech, complex SaaS & Enterprise products, K-12 Edtech.
Take a look at our UX case studies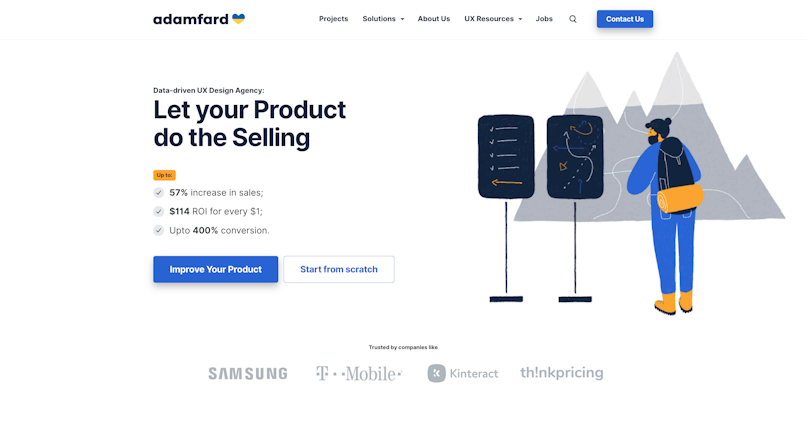 WANDR
Wandr Studio originally started as a remote UI/UX agency aimed to serve startup projects wi tight deadlines and budgets. This positioning helped them build an admirable sense of adaptability and efficiency—allowing them to be preemptive in their thinking and deliver fast quality work. 
Wandr is a tight-knit team of passionate experts committed to helping products grow and evolve. 
They are based in Los Angeles, California, but their team is distributed all over the world.
💰 Pricing range: $150-$199/hr;
🌏 Geography & timezone: global coverage;
🦄 Niche expertise: healthcare compliance, no-code, cybersecurity;
Visit WANDR Studio's website here.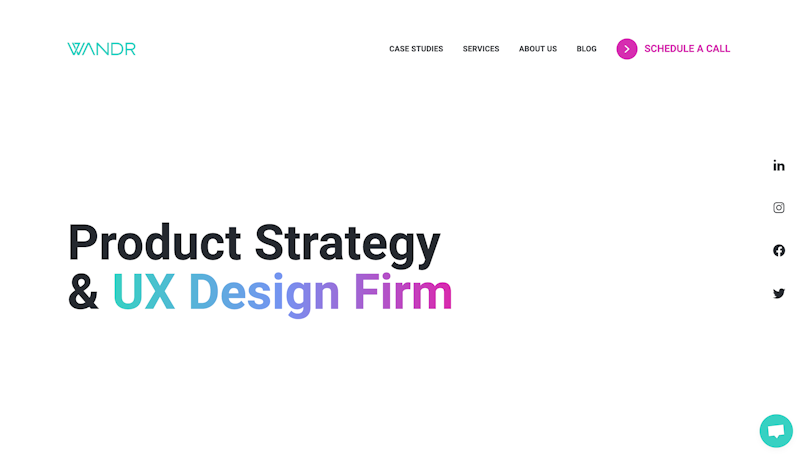 Brave UX
Brave UX focuses on building beautiful and functional products and services. Their mission revolves around creating designs that can have a positive impact on the world and the people. 
They're really invested in solving pressing problems via design, technology, and meticulous user research and testing. 
💰 Pricing range: $200-$300/hr;
🌏 Geography & timezone: Washington, DC;
🦄 Niche expertise: Martech, wellness, IoT
Visit Brave UX's website here.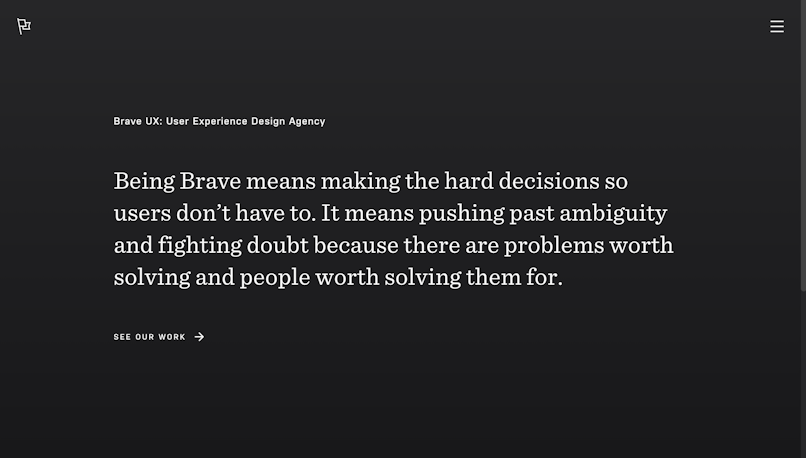 The Story
The Story is an award-winning UX design agency and web development company seamlessly combined in one team.
Their team expertise ranges from UX design and cloud development to mobile and web development. 
The agency was founded back in 2009 and has a long list of reputable clients under its belt. 
💰 Pricing range: $25-49/hr;
🌏 Geography & timezone: Warsaw, Munich, London & Boston, MA.
🦄 Niche expertise: healthcare, clinical trials, chatbots, Martech
Visit The Story's website here.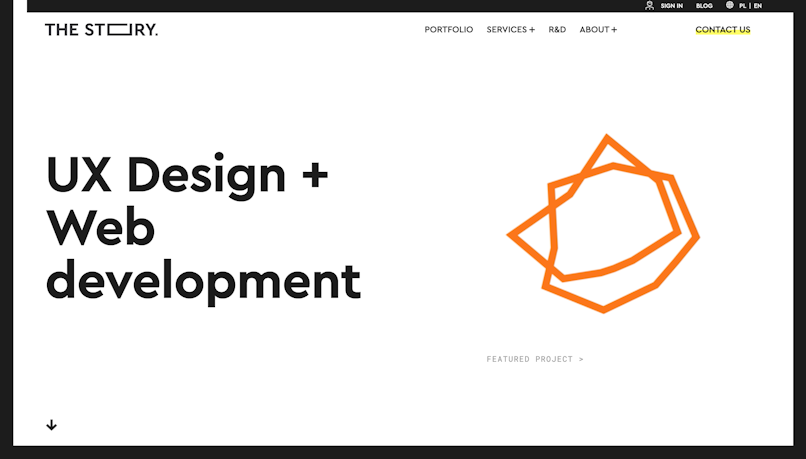 Capicua
Capicua is an agency based in Montevideo, Uruguay, founded back in 2010. Their focus revolves around combining cutting-edge creativity, impeccable user experience, and disruptive tech. 
Their culture is rooted in communication, confidence, and the experience of their teammates. They strive to promote ownership across the board by encouraging the people in the agency to contribute to the design and development process. 
💰 Pricing range: $25-49 / hr;
🌏 Geography & timezone: Montevideo (Uruguay), NY
🦄 Niche expertise: sports, Edtech, information security
Visit Capicua's website here.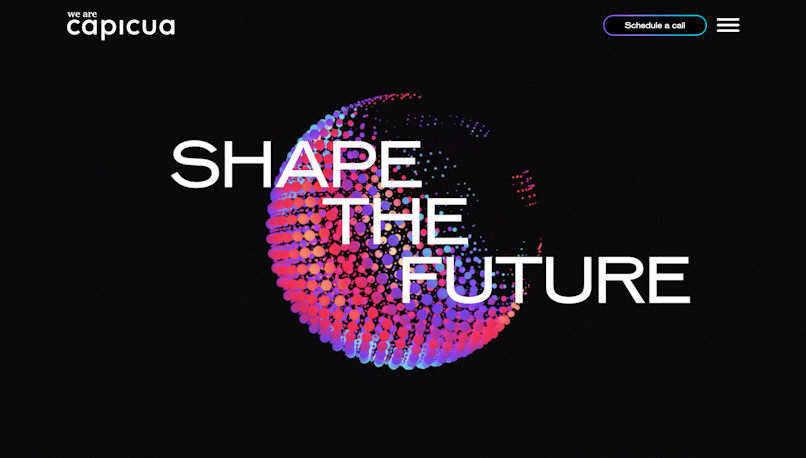 Fuzzy Math
Fuzzy Math is a UX design, strategy, and innovation agency based in Chicago. 
They're adepts of a design process that doesn't aim to just "look" good. Instead, their goal is to develop products that are enjoyable, meaningful, and fulfilling to their users.
They heavily rely on empathizing with end-users through meticulous research, which helps them identify and validate their expressed and hidden needs.
They keep their roster small and stable, allowing them to ensure that their clients receive an agile and all-hands approach during projects.
💰 Pricing range: $150-$199/hr;
🌏 Geography & timezone: Chicago, IL;
🦄 Niche expertise: non-profit, healthcare R&D, B2B hiring;
Visit Fuzzy Math's website here.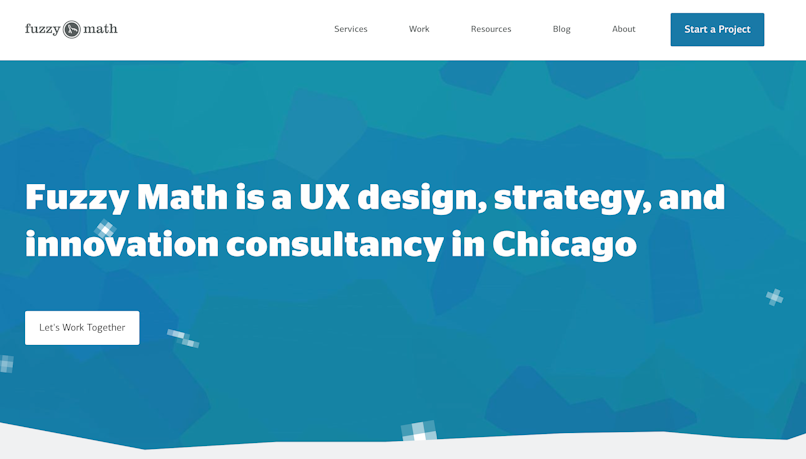 Goji Labs
Goji Labs is a US-based design agency. Their approach revolves around a near-total integration into their customers' businesses, thus becoming an extension of their organizations. 
They invest a lot of time and effort into studying their customers' operations, which enables them to create products and services that actually drive market success.
Everyone on the team has a wide array of technical expertise, ensuring that their customers can confidently grow and scale their operations.
💰 Pricing range: $100-$149/hr;
🌏 Geography & timezone: Los Angeles, CA, New York, NY;
🦄 Niche expertise: FQHC, precious metal investing, recruiting;
Visit Goji Labs' website here.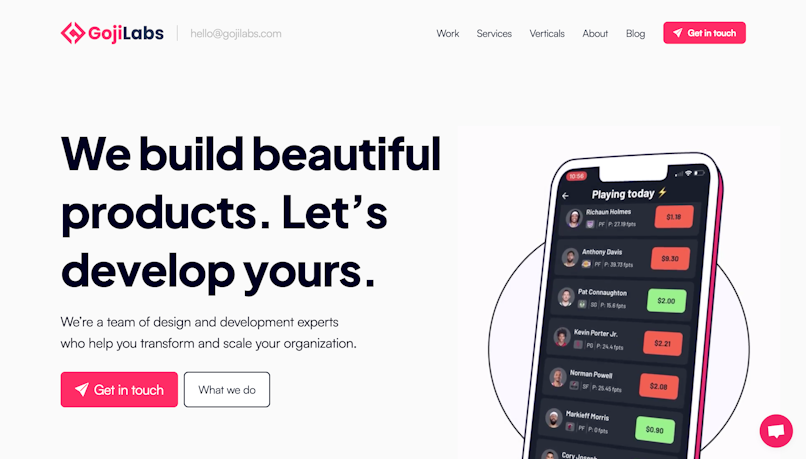 Sharpen
Sharpen is an omnichannel experience-design agency. Their team features a wide array of veteran creative talent with a skill set primed to solve complex design problems for the real world. 
An important part of Sharpen's approach is leveraging empathy, both towards users and team members. Their approach to research and strategy is primed to deliver well-thought-out experiences in narrow timeframes and tight budgets. 
💰 Pricing range: $300+/hr;
🌏 Geography & timezone: Roswell, GA
🦄 Niche expertise: data visualization, telecom, SAAS
Visit Sharpen's website here.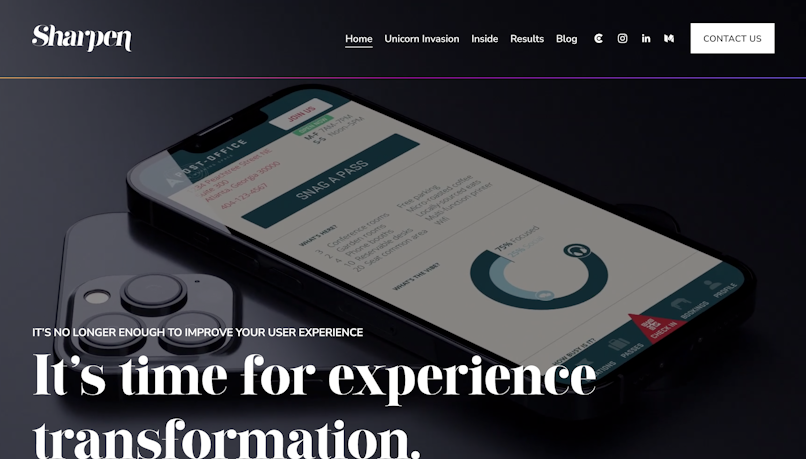 Digital Panda
Digital Panda is a Vancouver-based creative agency. They work as a distributed crew, and their diverse team helps them get a more objective and inclusive view of design and improve their decision-making. 
They strongly believe in the idea of good design through a shared sense of creative freedom. 
💰 Pricing range: $100-149/hr;
🌏 Geography & timezone: Vancouver, BC.
🦄 Niche expertise: insurance tech, pharmaceuticals, digital banking
Visit Digital Panda's website here.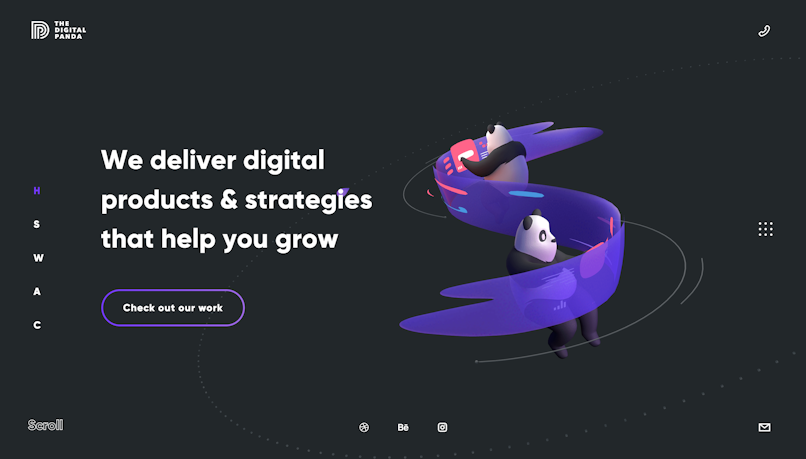 Aubergine Solutions
This agency designs and develops web, mobile, and enterprise apps. They have recently received the Red Dot Award accreditation for impeccable design and stellar organizational culture. 
Aubergine Solutions were founded in 2013, and since then, they've built over 150 products and services. 
💰 Pricing range: $25-49/hr;
🌏 Geography & timezone: Pune, India
🦄 Niche expertise: CRM, fitness, land appraisal, HR
Visit Aubergine Solutions' website here.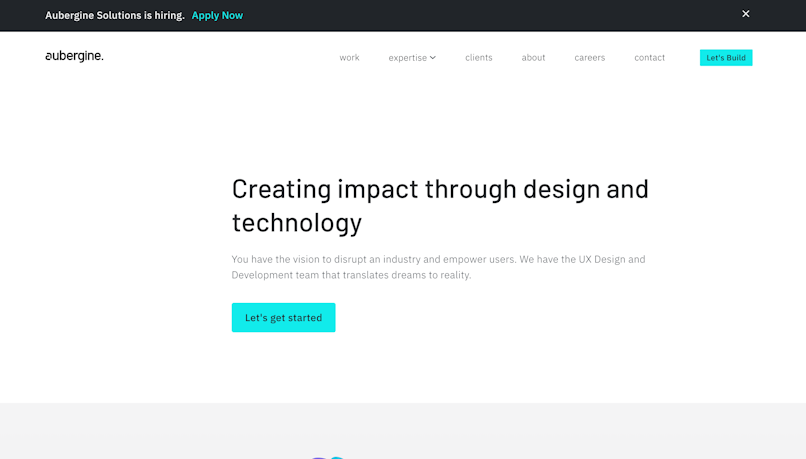 The bottom line
We made sure to include every agency's niche expertise. We believe that it's absolutely imperative to find a team that understands your industry and users to develop a product that's truly useful and valuable to them. We hope you found this breakdown useful. 
Similar Articles