UX research is an invaluable practice that can have a significant impact on the quality of your UX, whether you're still in ideation or figuring out the next cool feature for your app. And there's a substantial body of research to support this claim. 
According to a recent study, every dollar invested into user experience can earn you up to a 9,900% return on your investment. A different study suggests that about 88% of people are reluctant to return to a site after dealing with poor user experience.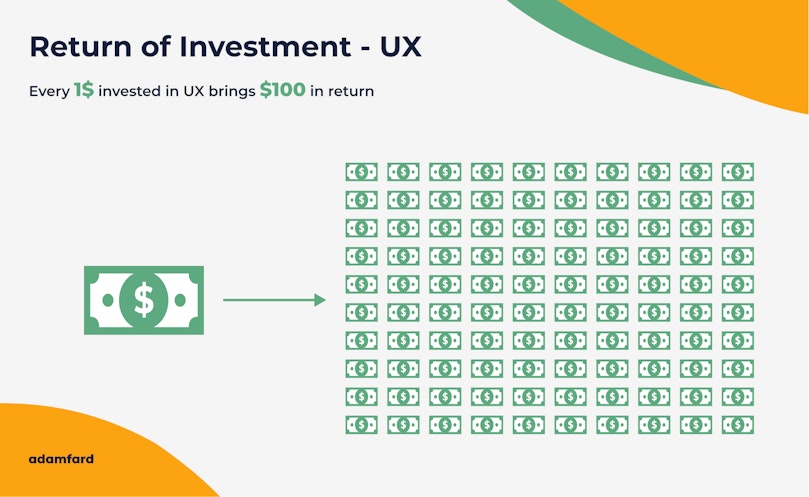 Without an in-depth understanding of your users' fears, needs, and aspirations, it's impossible to create optimal experiences for them. Despite the broad spectrum of benefits that UX research has to offer, it's often rejected by stakeholders for a variety of wrong reasons. In this article, we'll try to dispel three of the most unsubstantiated misconceptions.
What is UX Research?
UX research is a fairly broad discipline that encompasses both generative and evaluative research. The former is essential at the earlier stages of the UX design process—it provides companies with an in-depth understanding of its users' behaviors, needs, and expectations that will fuel the product's strategy and design.
A few essential benefits of this practice are:
It provides a solid foundation for a product's strategy;

It helps optimize your product for your target users based on a wide array of parameters;

It helps identify a product's early adopters;

It allows designers to empathize with the product's users, which facilitates a human-centric approach;

It allows outlining the most important qualities of a product, which, as a result, ensures that its user experience is coherent and cohesive;
Despite its extensive benefits, businesses find reasons to dismiss UX research as a vital necessity. Some of these objections are:
It's too expensive and not worth the investment;

It takes too long to conduct UX research;

It doesn't provide that much value;
Let's explore these objections one by one and see if they hold any water. 
Objection 0.5: "Why spend time on research if I can do it"
We've put this objection as a "0.5" in hopes that this is a result of a temporary misunderstanding of how AI and UX work together. With the explosion of public interest in AI and its capabilities, it's tempting to let it do all the thinking and coding. Is it a good idea? – It depends.
Personally, we've tested how ChatGPT does with UX personas. We had the tool generate a persona based on the inputs we've received from clients, and then compare it to the "handmade" version. The results were not surprising.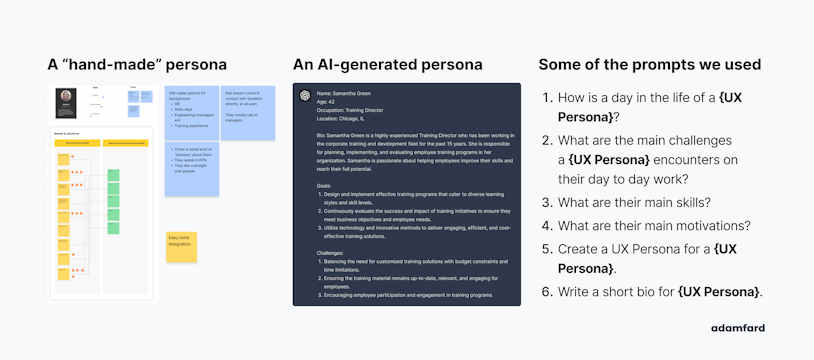 ChatGPT did great for a week-one or week-two persona iteration. From the second week into the project onwards, the insights a UX researcher generates far outweigh the generic information AI uncovers. We've also seen similar results with competitor research.
Thus far, we've talked about UX deliverables that can somewhat benefit from the usage of AI. However, there are dozens more that can't. And it really takes a professional eye to tell which is which.
Therefore, at this point, AI, at best, can offer some quality-of-life improvements to the UX workflow. and help uncover early insights. It is by no means a replacement for a UX researcher.
Objection #1: "It's too expensive"
Context matters a lot here. UX costs money—often lots of money, depending on the size of your business. A researcher's time is pretty expensive in the West. In North America, you should expect to pay $40-60 for a junior researcher's hour of work, while senior, experienced professionals can charge up to $100 per hour. That is a lot of money, given that conducting a set of studies can take quite a bit of billed time, both by researchers and the participants. 
Typical costs for a remote moderated study in the United States:
On the low end, moderated studies with 5 participants will cost you little over $400. To that you should also add approximately 32 researcher hours. On the higher end of the spectrum, with high recruitment fees and big incentives, you should expect to pay over $1,600 and 48 researcher hours.
Typical costs for a remote unmoderated study in the United States:
On the low end, unmoderated studies with 5 participants will cost you little over $250, along with over 10 researcher hours. On the high end, with high recruitment fees and big incentives, it might cost around $1,200 and over 25 researcher hours.
The question here is whether it's too expensive. It's definitely not. Here's why:
Releasing a product that doesn't actually serve user needs or does so partially will cause you to go back to the drawing board. There's a substantial amount of work when it comes to reworking a product, and this will escalate your expenses considerably. UX research works as a preventive measure that counteracts such outcomes;

UX research is an extensive and diverse field. There's a wide array of methods that user experience specialists can use to extract different insights and at different time investments. Moderated research has shown to be extremely efficient in fishing out the most problematic aspects of a product's experience while also demanding a fairly small sample size. The now-legendary study written by Jakob Nielsen of the Nielsen Norman Group suggests that, on average, you can uncover about 85% of usability issues by only testing with five people. 

If you're really strapped for cash, you can always opt for less formal user research methods like facilitated workshops, Guerrilla testing, focus groups, surveys, analytics logs, and so forth;
This brings to mind an interesting yet challenging project that our agency worked on. Our client was working on developing a product in the enterprise electric power industry—its purpose was to aggregate and analyze data from all US-based power plants. This might have been one of the complex projects we've worked on so far.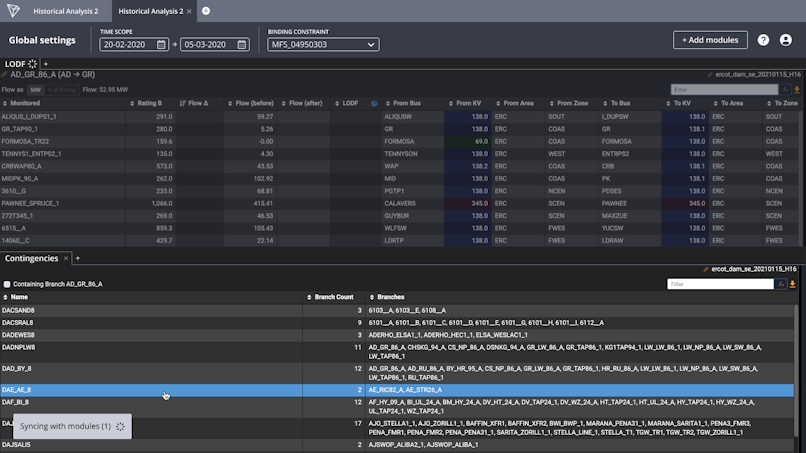 Probably the most complicated task we faced was to conduct research within such a niche group of professionals that aren't exactly easy to come across. Our first option was to communicate with the client to amass information and extract actionable insight. However, this approach would have definitely been too reductive, given the minuscule sample size and their bias as the product owner. 
Instead, we came up with a custom remote contextual inquiry method and found the potential users within our customer's and our own networks. We were able to find a sufficient number of users we needed for quality validation. This enabled our client to scrap their initial hypotheses in favor of user-generated insights. 
To summarize: what you won't pay in UX research, you'll pay tenfold further down the line.
Objection #2: "It's time-consuming"
Businesses often choose not to conduct user research due to the amount of time it demands. This, too, is a misconception because research isn't just one thing—it's very diverse and can be used creatively to accommodate it to your timeline.
Products will invariably benefit from an in-depth and varied approach, but if you're extremely short on time, there's a wide array of options available to you. 
Similarly, pretty much all research work can be delegated to professionals with an academic background and extensive expertise in the field. Agencies such as the Adam Fard Studio have plenty of experience in conducting user research, which ensures the quality and actionability of the insights that stem from your studies. Going this route won't only ensure less time spent on research but also a more in-depth understanding of your user, thus priming your product for success. 
There is a fair share of diversity when it comes to the amount of research that needs to be conducted based on a variety of factors like company size, the industry that it serves, and so forth. 
As we mentioned previously, smaller businesses can always opt for quicker and less expensive methods, while larger ventures should certainly invest more time and resources considering the size of their user base. 
Given the sheer amount of variables that can impact the structure and length of your research phase, it's hard to provide a fixed number of hours you should invest in it. However, if we were to provide you with a rough estimate, this is what it would look like: 
Generative research: approximately 4–6 weeks;

Usability testing: approximately 2–4 weeks;

Surveys: around 1–2 weeks;

Recruitment can also take about 1–2 weeks;

Alignment meetings can take up to a week or more; 
There are three extremely important things to point out here:
If you're on an extremely tight timeline, you can always opt to sync research with other activities. As a result, you'll be able to minimize the amount of time invested into studying your user exclusively;

We must always remind ourselves of the cost of not conducting research. Releasing a product that isn't able to address user needs and other vital factors will end up demanding even more of your time in the long run. Think of it as a valuable investment with spectacular ROI;

Let's put the time spent on research into perspective—it doesn't take that long in the grand scheme of things. Product development is a lengthy process that will often take over a year. It's safe to assume that businesses can squeeze in a few weeks of research to maximize the product's chances for success;
To summarize: the time you save on skipping research will result in months of pursuing ineffective ideas and needless iterations.
Objection #3: "It's not that valuable"
People often think that research is a hefty process that is "anti-agile" and "waterfall-ish." That's far from true. While there's undoubtedly a certain time and budget investment that needs to be made, this path will allow you to prevent months upon months of iterations and trial and error, setting you on the right path early on and, as a result, saving more money and time. 
Let's take a look at one of our case studies that perfectly underlines the value that even a short round of research can bring to the table. The client at hand is a SaaS edTech product that aims to provide an all-in-one school management solution for teachers, students, their parents, and the managing staff.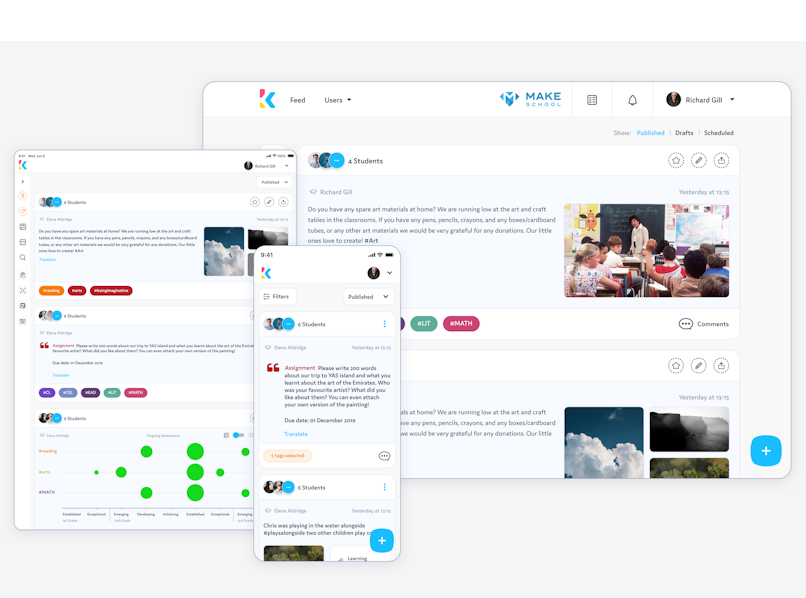 To help everyone track student's progress easily, we used a lot of data visualization techniques. We ran some brainstorming sessions and came up with a set of hypotheses, only to see them demolished in the first round of usability testing by our users.
Had we not validated our ideas through user research, we would have spent weeks polishing the design and coding it to later find out no one's using the features.
All the work we've invested would have ended up being "meh" at most—this is an excellent example of why there are no excuses to skip user research. We should always stay mindful of the fact that we are not our users.
Parting thoughts
There are many reasons not to conduct UX research, but none of them are good. Aside from setting your product on the right path and significantly boosting its chances to succeed on the market, it's an essential practice that helps us create products that are actually valuable to our users.
User research isn't just about business goals or customer satisfaction; it's also a practice we should all adopt in order to promote a more thoughtful and considerate form of design.