Good user experience is slowly but surely becoming one of the most important facets of a product or service's commercial success. UX designers have a broad spectrum of diverse and demanding responsibilities, yet, often their skill sets need to be complemented with a more bird's-eye view of things, business analysis, and systems thinking. This is where UX consulting comes into play. 
A UX consultant's responsibilities revolve around addressing the usability issues, optimizing expenses, and identifying the most suitable tools and methods to improve a product's overall experience. 
In this article, we'll take a closer look at what user experience consultants do, the value they bring to the table, and why you should consider hiring one. 
Let's jump into it.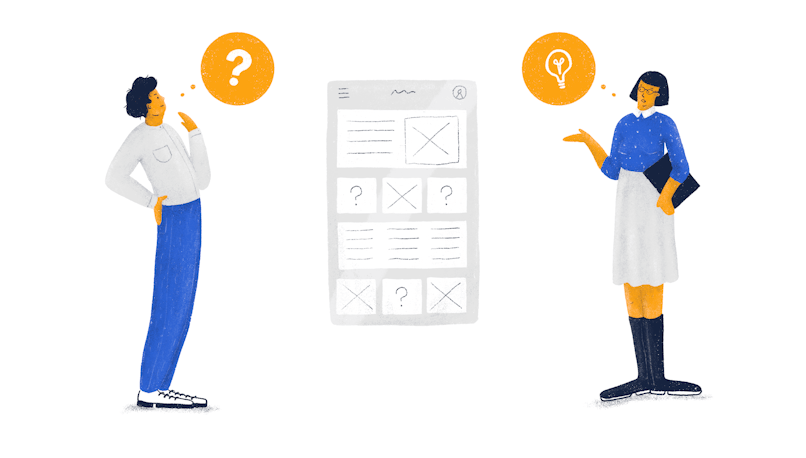 Our Services
UX Consultation Service
Get a UX consultation from a team of world-class product design and UX research experts.
Get a Consultation
What is UX consulting
There's much more behind UX consulting than it may seem at first. It's much more than just advising on user experience. These specialists have a very investigative and analytical approach to making sure that both users and businesses are satisfied—and, unfortunately, keeping everyone happy is a very hard thing to do.
More importantly, a consultant's involvement in the betterment of a product goes far beyond the visual side of things. They invest a lot of time into understanding the potential improvements in a product's architecture, flow, content, layout, customer journey, and so forth. 
As we mentioned above, consultants typically have a more generalist approach and a broader understanding of user experience, value propositions, user flow, and so forth. 
But why do businesses need consultants in the first place, especially when they have well-staffed design departments? There are a few potential reasons for that: 
UX design is gradually becoming more accessible to people, and the entry barrier into the field is slowly decreasing. This is also in part influenced by the advent of online courses created to help people become designers in a few months—allowing them to acquire the minimum theoretical and practical skills in UX design, creating the need for a more holistic view of the UX process;

As the discipline of UX design matures, and its demand grows confidently, designers are inclined to specialize in particular niches and industries as they advance.
Who exactly is a UX consultant?
In our agency, A UX consultant's responsibilities combine those of a designer and a business consultant. Like all UX specialists, consultants operate with data. They don't chase gut feelings. 
It's also critical to underline that consultants aren't and shouldn't be placed on a different intellectual plane above in-house designers. On the contrary, a central part of their responsibilities is to be helpful and provide valuable guidance in all things UX. Similarly, they don't work alone. Often they blend in with the team and collect as much information they can gather in order to find potential issues that are undermining a product's performance or business goals. 
Why should you hire a UX consultant?
Considering how diverse UX consultants' skill sets are, they can provide valuable assistance in a wide array of areas. Let's take a quick look at how they can help your product thrive. 
1. Help in business transformation
While organizations are looking to become more agile and user-centered, it's never a straight path, and UX consultants will definitely be able to assist you in doing so. 
Given their broad experience in UX and in-depth understanding of how digital technology can be leveraged, a knowledgeable consultant can help your business innovate and rethink your roadmap, as well as address considerable changes in both customer and competitor behaviors.
2. Expedite the process despite issues
Imagine that you've just released a product, and things are going well, except for a few parts of the experience that are causing user dissatisfaction. While your team can undoubtedly figure this out, it's worth considering that time is money. Often, having someone experienced on board will be a more financially viable call, allowing you to sort issues quickly, helping you save money and keeping the people using your product satisfied.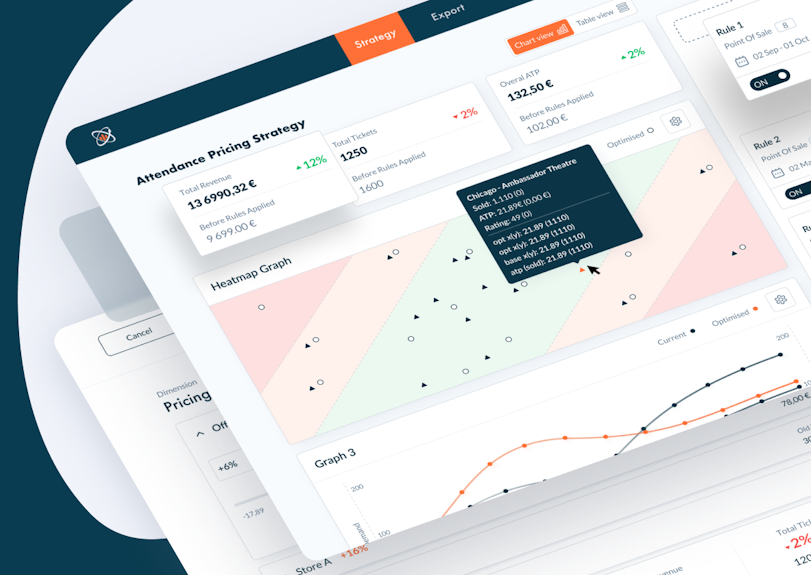 UX Consulting Agency
Augment your UX team
Empower your design roadmap with an expert opinion
Get a quote
3. Train your existing team
UX consultants are often hired to assemble or train UX teams. They can help user experience specialists enhance their design and personal skills, along with providing them with guidance in terms of the right mindset and communication. This is typically done via workshops and brainstorming sessions.
4. Create a design system 
As your team and product grow, it's critical to ensure that your designs are coherent and easy to replicate. To achieve this, organizations need to develop design systems that will contain UI components and elements. This will allow reducing a fair share of decision-making from the design process, in particular from the areas where it wouldn't be needed.
While this sounds like a pretty straightforward task—it definitely isn't. Aside from grouping and structuring the design system, UX consultants need to define a design process that everyone on the team will find comfortable and intuitive.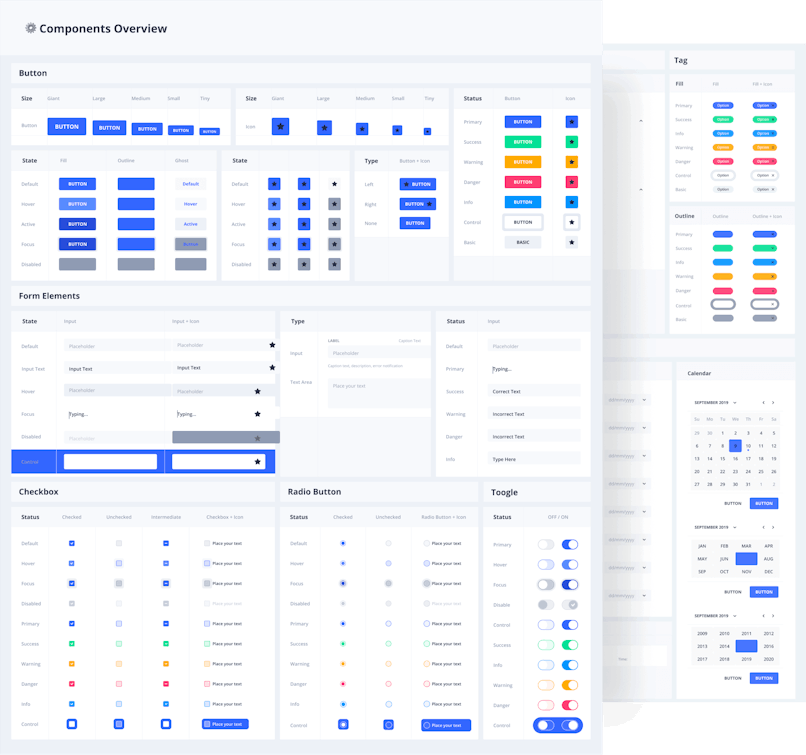 5. Shape up your UX ecosystem
Product companies often stay focused on the specifics of things, which makes them forget about zooming out and looking at the entire UX ecosystem as a whole. However, as your product grows along with its market share, businesses should invest more and more time to analyze and prescribe the "bigger picture" side of user experience. 
UX consultants can help you define your product's positioning, as well as how it aims to incorporate itself in your users' environment and how it will coexist and collaborate with other products. To achieve this, it's essential to make use of the latest available methodologies, as well as establish the best ways to collect feedback that will fuel the improvement of your product. 
Benefits of our UX Consulting
Given that, in our company, UX consultants are very experienced generalists, we can provide businesses with guidance in a wide array of areas. Here are a few of them.
Kickstart the design process
The more effort is invested at the beginning of a design project, the fewer mishaps and mistakes you'll have to deal with in the long run. Having a UX consultant on board in the earliest stages of your project will ensure that your design process will run smoothly. 
This is also an excellent opportunity to run a few UX workshops to prepare your team and help them deliver more complex tasks that they may not have worked on previously, like creating design systems and so forth. 
Plan UX strategy
While user experience is a fairly structured approach to creating products, there's still a fair share of planning that goes into product development beforehand—like establishing the UX strategy, for instance. Without one, it might be complicated to ensure company-wide alignment when it comes to the vision of a product, user needs, technical resources, and so forth. 
Having a UX consultant on board will allow you to create a clear UX strategy from the get-go that will allow you to research, design, and validate a product that users will both find useful and worth paying money for. 
Run an audit
Audits are quite possibly the most common reason why consultants are hired nowadays. Given their experience in the field, they'll be able to identify UX-related issues and propose a detailed plan on how these problems can be addressed. This is a reasonably small investment that will allow you to prevent user dissatisfaction as early as possible. 
Understand your users better
If you happen to develop a product without too much regard for user research or you've just reached the research phase, a UX consultant will help you gather a better understanding of the people you're trying to cater to by learning more about their needs, expectations, and aspirations. 
Where should you look for consultants? 
Let's take a quick look at where you should consider looking for a UX consultant.
Online platforms
Fortunately, there's a wide array of online platforms and websites where you can see the work of a designer/consultant, communicate with them, and hire them. Definitely check out communities like Dribbble, Clutch, and Behance. Similarly, you can take a look at Awwwards—they're a competition body that aims to promote what they consider to be the best of innovative web design. 
Targeted outreach
Often, it's a good call to reach out to designers referred by your design team members. Typically, this is a safer way to find a reliable person whose skill set is tried and tested. 
Social networks
Social media sites are soon going to host 4 billion profiles, and it's safe to say that looking for a great consultant is a few clicks away on platforms like Instagram, Facebook, Quora, LinkedIn, and many others. 
Job boards
There are quite a few places online where you can post jobs to allow UX consultants to get in touch. Consider looking into UX Jobs Board, Dribbble, and IxDA.This way, you'll be able to reach a large number of user experience specialists in pretty much no time. 
The bottom line 
Getting a UX consultant on board is an awesome call in a variety of scenarios. They are professionals that have a strong understanding of the strategic perspective of user experience, and they possess the necessary skill set to solve deeper and more complex business problems.