The software-as-a-service (SaaS) model has skyrocketed in popularity in the last few years as it continues to offer cutting-edge solutions in a wide array of industries. As the competition among SaaS products continues to grow, so do customer expectations. 
A recent study published by Price Intelligently indicates that SaaS products that hit the market in 2015 had an average of 2.6 competitors. Five years later, this number skyrocketed to 9.7.
In order to gain some competitive edge, many businesses now adopt a variety of modern technologies ranging from AI to low-code development and beyond. In this article, we'll take a closer look at the latest trends in SaaS and what the future holds for this service model.
1. Artificial Intelligence 
Surprise, surprise! I bet you've seen this one coming. AI has taken the tech world by storm, and the SaaS industry is no exception.
Artificial intelligence (AI) is one of the most important innovative technologies that will most probably bring disruptive change to the SaaS model. One of the more important benefits that AI brings to the table is hyper-personalization, which will allow to satisfy customer needs in B2B, B2C, or DTC markets.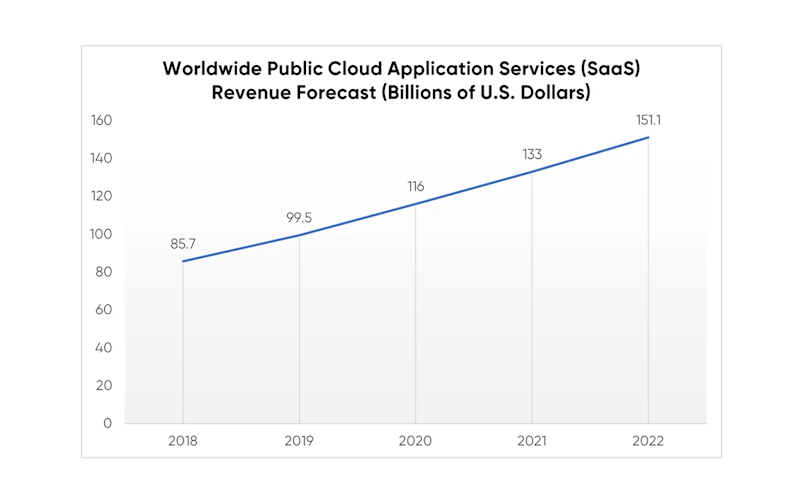 But there's much more to it. Some of the other use cases for AI in SaaS are: 
High-quality support services like chatbots, etc.;

Easier code review and maintenance;

Security breach identification;

Advanced user guidance and SaaS onboarding;

Dynamic pricing (check out the product design we did for Th!nkPricing);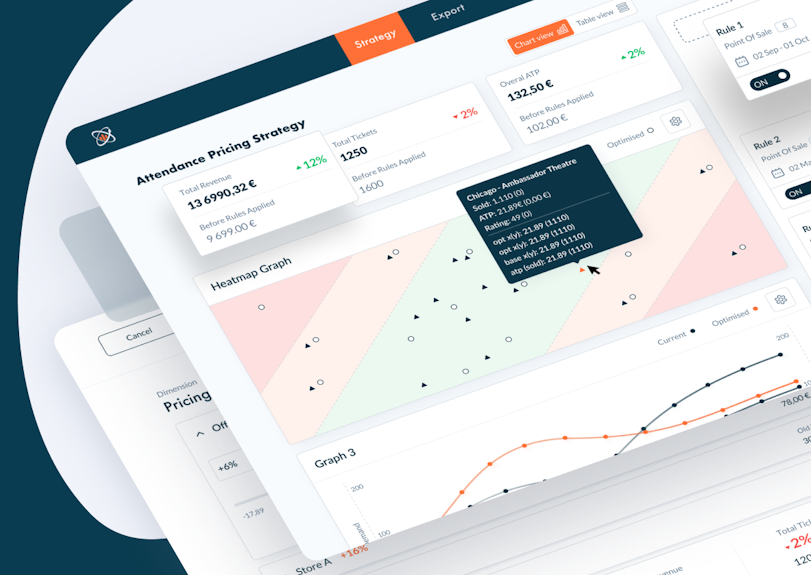 AI Case Study
Product Design For an AI-Based SaaS Solution
Take a look at a case study we did on Th!nkPricing, an AI-based dynamic pricing tool.
See Case Study
2. Machine Learning
Machine Learning (ML) and AI are often used interchangeably, and that's somewhat incorrect. Machine Learning is a subset of artificial intelligence that focuses on learning capabilities and processing data. 
Some of ML most important use cases in SaaS are (but not limited to):
Allowing platforms to learn about customers' preferences and habits, enabling businesses to make their products more usable and intuitive;

Processing large amounts of contextual data and insights to help companies to optimize their offering and market positioning;

Optimizing internal collaboration and operations;

Increasing customer engagement;

Ensuring superior data security via advanced pattern recognition; 
A great example of a SaaS product that leverages the power of machine learning is Salesforce. One of the world's leading and most powerful CRM's helps detect patterns in customer behavior that would otherwise go unseen by the sales team. Additionally, the app suggests the next steps for salespeople based on the data the app aggregates.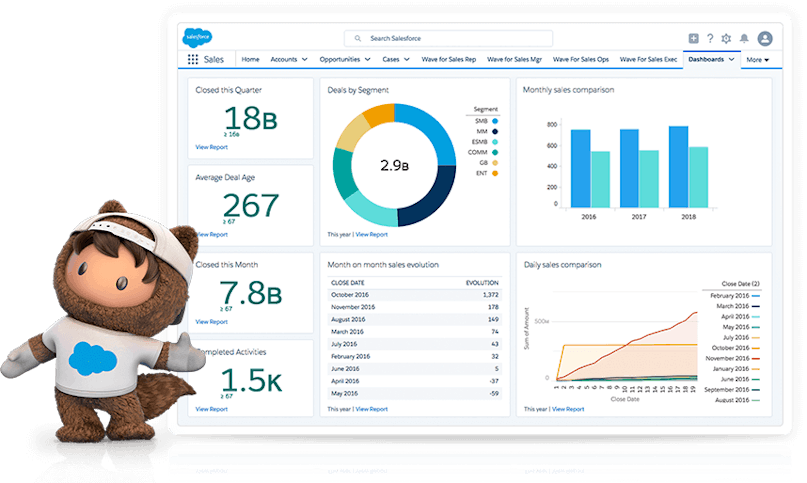 3. Integrations
In the early days of SaaS, there were no integration solutions. Products and services couldn't be merged. As a result, customers were supposed to appeal to third-party solutions, which wasn't at all appealing for both users and institutions, especially the ones that weren't ready to migrate their entire data to a cloud platform.
However, more and more SaaS vendors tend to provide greater integration capabilities, which entices businesses that prefer a hybrid system that combines a cloud back-end and on-premise system. 
Integrations in SaaS are also because they allow eliminating a substantial part of human error via partial automation of processes. Products like Zapier are a great example of such seamless automation—the tool can comfortably merge a wide array of platforms, from CRMs to email clients and beyond.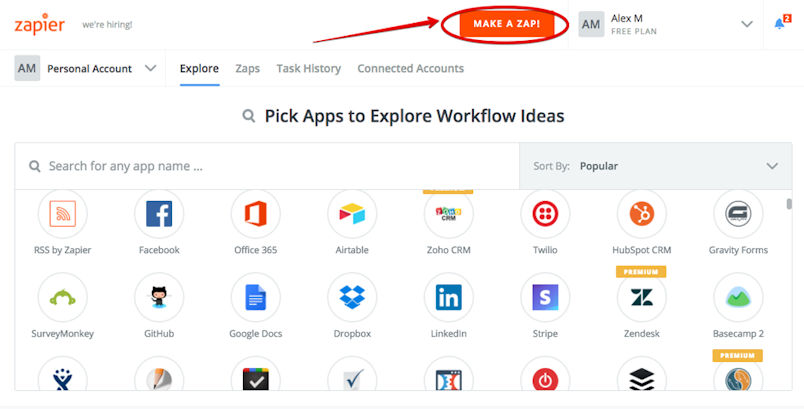 4. Micro SaaS
As we've mentioned previously, the competition on the SaaS landscape is now fiercer and more abundant. As a growing number of players enter the market, we begin to see many companies that strive to adapt and have a more innovative and creative approach to providing their customers with services. 
One way of adapting to this competitive environment is to create smaller, more flexible products, which are often run by very small teams or even a single person. Micro SaaS products are often extensions or add-ons to larger products that aim to optimize the experience for particular industries. 
Because such products are lower risk and are relatively inexpensive to run, we might see a substantial boost in the number of micro SaaS products, especially the ones aiming to serve narrower customer groups and niches.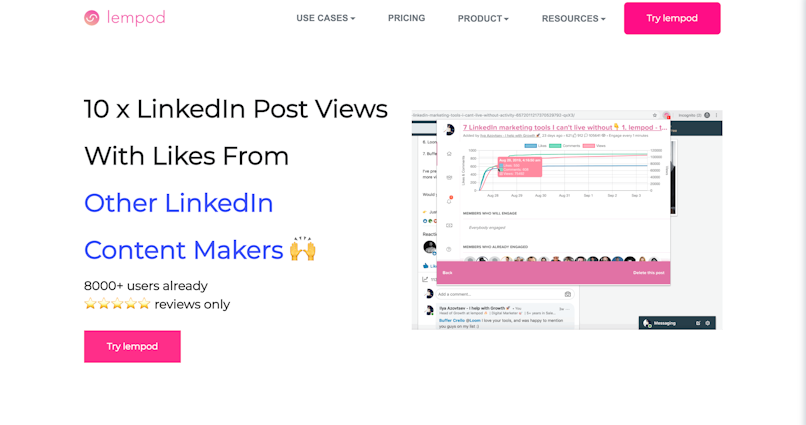 Other examples of thriving micro SaaS apps include Everhour (a time tracking app), Mealime (a meal-planning app), and Complice (a planning app).
5. Everything goes mobile
As the world is gradually moving into a more mobile-first era, we'll certainly start seeing more SaaS products heading in the same direction. This, of course, comes with a wide array of challenges, especially in the design side of things—creating interfaces that will accommodate neurodiverse and senior users, as well as people that are suffering from sight and hearing impairment. 
The areas that are projected to see most attention in 2022 are:
Improved accessibility features;

Enhanced mobile personalization; 

AR and VR-based immersive mobile experiences;

Enhanced responsivity, gesture design, and ML-based intuitive filtering abilities;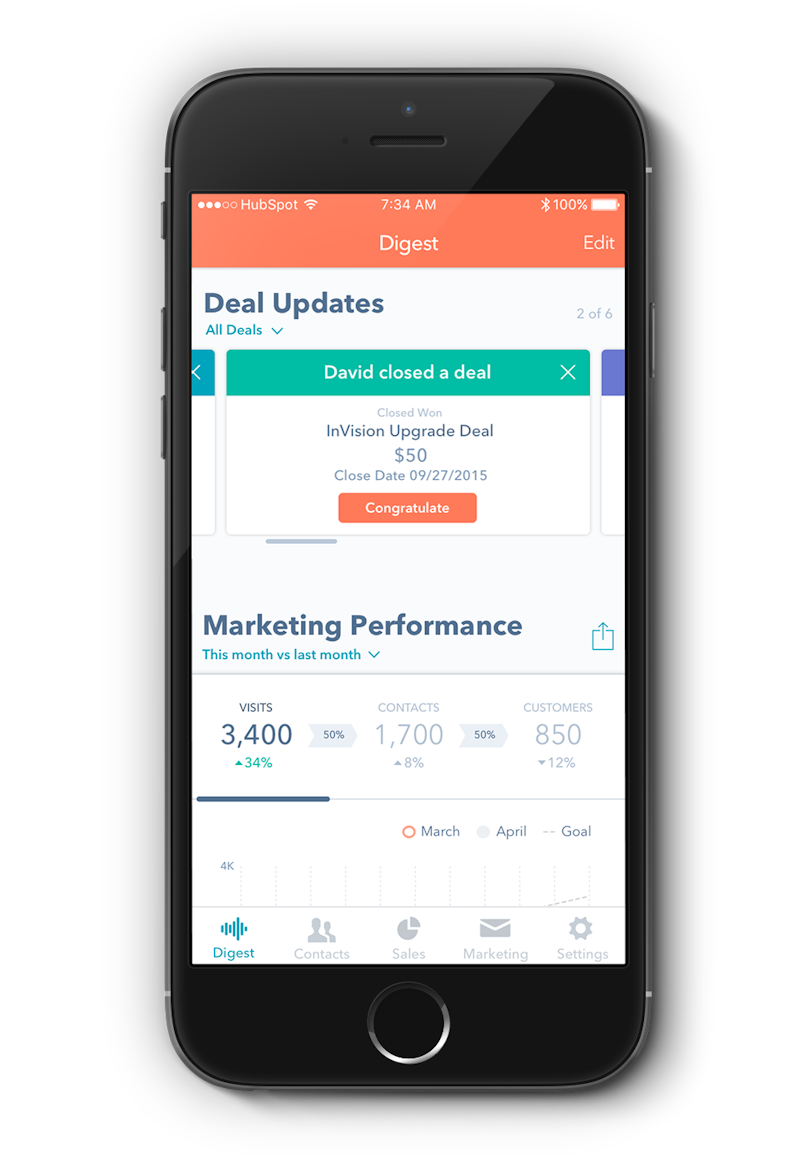 6. Low-code apps
No-code and low-code development platforms have been on everyone's radar for the last few years, and the SaaS industry is no exception. Given that low-code platforms are significantly more accessible to the average person, they allow less "techy" startups and individuals to enter the scene, thus allowing to diversify the market.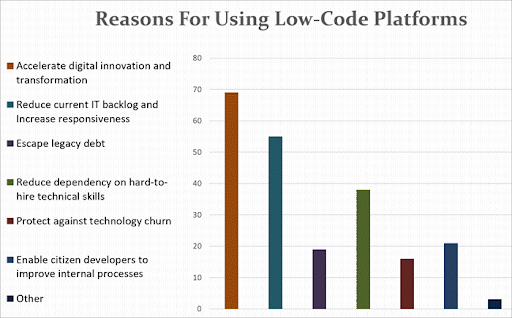 This overwhelming accessibility comes with a host of other benefits. Less code implies lower costs, which means that developers, designers, and product executives can spend more time and money on innovation and addressing the industry's more pressing issues. Similarly, low-code platforms will allow startups to create quick MVPs, enabling them to test more solutions at a faster pace.
Some of the famous low-code app examples include Zapier, Airtable, Webflow, and Typeform.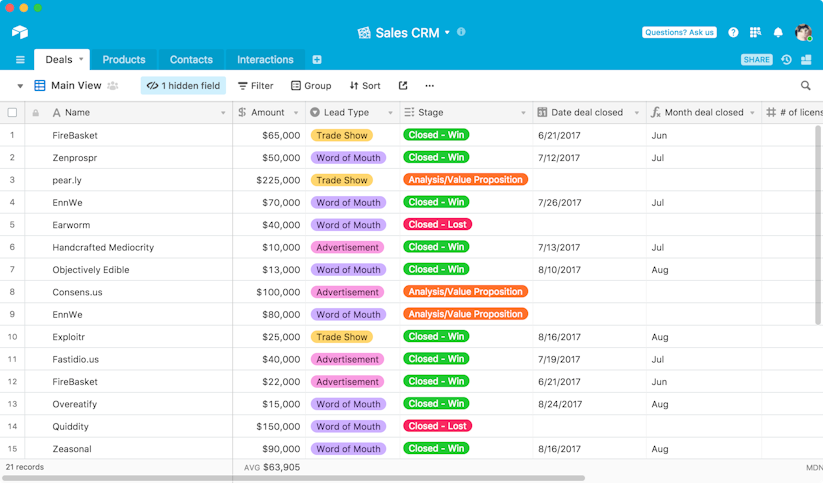 7. Vertical SaaS
The fundamental difference between horizontal and vertical SaaS is their focus. The former, as the name suggests, provides solutions to a wide array of industries. At the same time, the latter is a product that aims to cater to a narrower audience, typically within a single niche.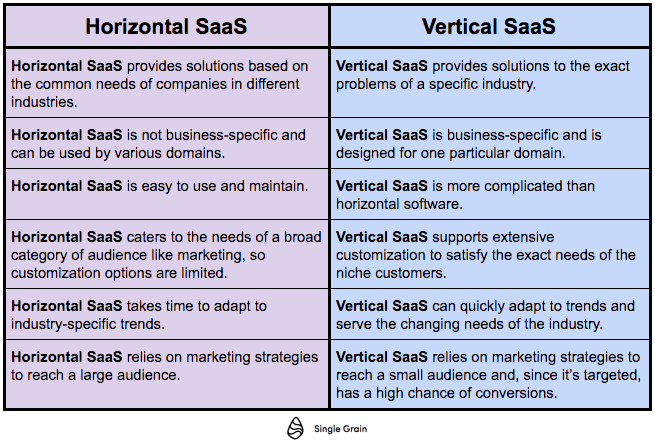 Vertical SaaS is a comfortable and cost-effective solution for many businesses, given the industry-tailored solutions. This enhanced flexibility will ensure greater revenue and lower expenses on customer acquisition.
Some of the notable examples of a vertical SaaS include BioIQ (medical sphere), Guidewire (insurance), Innovacer (healthcare).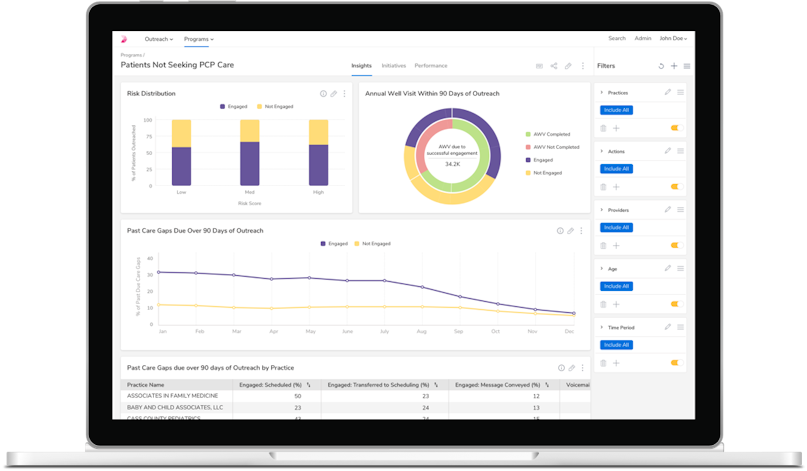 Conclusion
SaaS will undoubtedly be an exciting space in 2022. As the industry adopts a broad spectrum to modern tech like machine learning and low-code development, we're bound to experience a paradigm shift in the way businesses and customers use services.