Edtech is booming. It's very refreshing to see modern education merge with the latest technology and design to improve the way we learn. 
Throughout most of human history, information was a very scarce resource. The main goal of education was to provide alumni with carefully sourced knowledge. 
Today, however, we're flooded with data, our education has become quite varied, and there's great age diversity among students. To accommodate this shift, education continues to slowly merge with technology — and the results are stunning.
In this article, we'll take a peek at the latest Edtech trends and how they impact modern classrooms — both digital and traditional. 
Let's explore this in detail.
1. Personalization
Addressing individual needs is what used to be a bottleneck in education. Professors' time is very limited, which is a problem for thorough comprehension. 
Focusing on learners' needs
A wide array of Edtech services today work hard to personalize the learning experience, to address everybody's needs. 
For instance, most Coursera classes feature surveys in-between lessons. This is an excellent source of qualitative data. It can be used to tailor the content to the needs of their users, ensuring greater satisfaction and usefulness.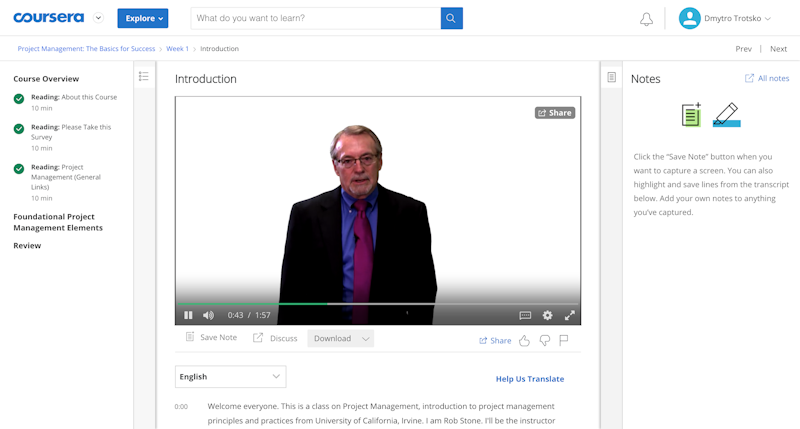 Personalized schedules, assignments, and pace
Personalizing education is by no means cutting-edge. Having an individual approach to each student started becoming very popular back in the early seventies. However, technology allows us to increase the extent to which we can tailor classroom experiences.
Here are a few personalization trends that are gradually becoming an industry standard: 
Flexible pacing — allowing students to move through the course with no time constraints and deadlines;

Personalized learning paths — tailoring courses based on students' strengths, tendencies and temperaments;

Differentiated instruction — tailoring instruction to meet individual needs;
2. Real-time collaboration and asynchronous learning
An essential part of accommodating students' schedules is flexible and asynchronous collaboration. It allows them to attend courses and access learning materials whenever and wherever they see fit.
Remote and real-time collaboration 
A great example of an effective real-time collaboration tool is Kami. This product turns documents into interactive whiteboards, allowing students to work together.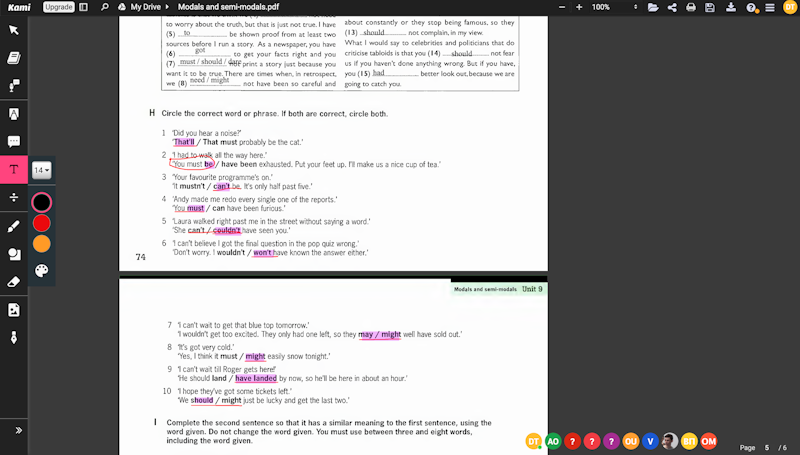 It easily integrates with a wide array of Edtech platforms, enabling students to draw, type, annotate and comment on PDF files. 
More importantly, this approach ensures that students can distribute their tasks on group projects, and work at their own pace.
3. Gamification
Adding game-like interactions in non-gaming settings is an excellent way to boost user engagement. Furthermore, there is a wide array of techniques you can choose from. Some platforms go with unlockable content and animations; others opt for achievement badges and daily goals.
Here's an example of how Duolingo congratulates its users on achieving their daily target.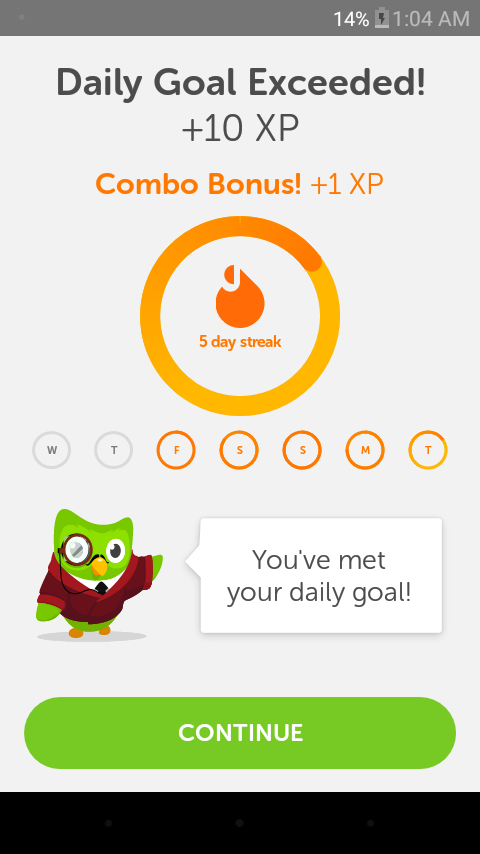 What's great about gamification techniques is that they are diverse and help trigger different emotions. Badges fuel friendly competition among users. Daily streaks and animations reinforce useful behavior.
What's important, though, is that they all work for the greater good — the student's success. It's most definitely among the most ethical ways of engaging students.
4. AI & Insights
Artificial Intelligence is probably one of the most intriguing trends in the field. It allows the personalization of instructions while also providing teachers with insightful analytics. It might certainly be the answer to a variety of challenges education has dealt with throughout the years. 
Machine learning algorithms are a boundary-pushing technology in Edtech. By using it, learning platforms can evaluate competencies and make suggestions, based on a student's performance. As a result, this reinforces a personalized approach to education.
As AI and ML technologies become more ubiquitous, their price will naturally decrease. This will have a massive effect on education overall by making it more effective, adaptive, and affordable.
Here are a few exciting features that come with AI integration:
Automatic grading
AI grading has a few significant benefits. First off, it's a much more efficient way to grade tests, essays, and so forth. It saves enormous amounts of time for both teachers and students. It decreases the size of delegable workload, while also nearly-instantly grading students.
Secondly, AI algorithms can guide people during writing. This allows students to improve their work instantly and deliver better projects.
The success of ML algorithms has stimulated the Chinese government to adopt AI-supported education by 2030. 
Data integrations
By collecting large amounts of data, Edtech products can visualize it and find meaningful ways to improve their curriculums. This has shown to boost students' academic performance and create better course content.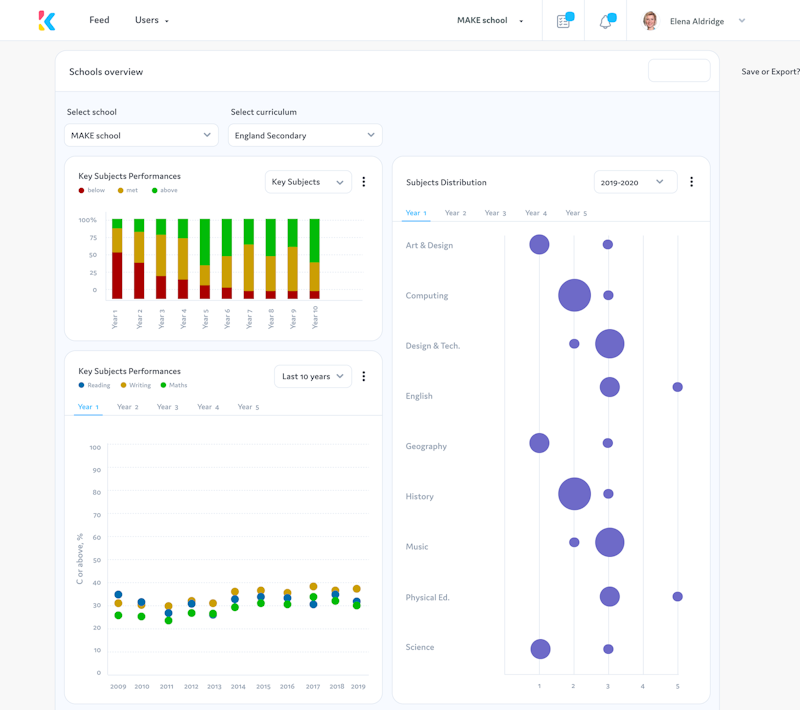 Products like Kinteract allow Edtech platforms to collect and analyze large amounts of data from their students. It is then used to create performance summaries, get curriculum suggestions, and provide insights.
5. Interactivity
An interactive environment allows us to learn quicker and remember more of the information we're learned during the lesson. 
Edtech platforms have gradually started incorporating quick recaps during the lesson. Here, there are plenty of options to choose from — real-time quizzes, questionnaires, polls, or interactive walkthroughs.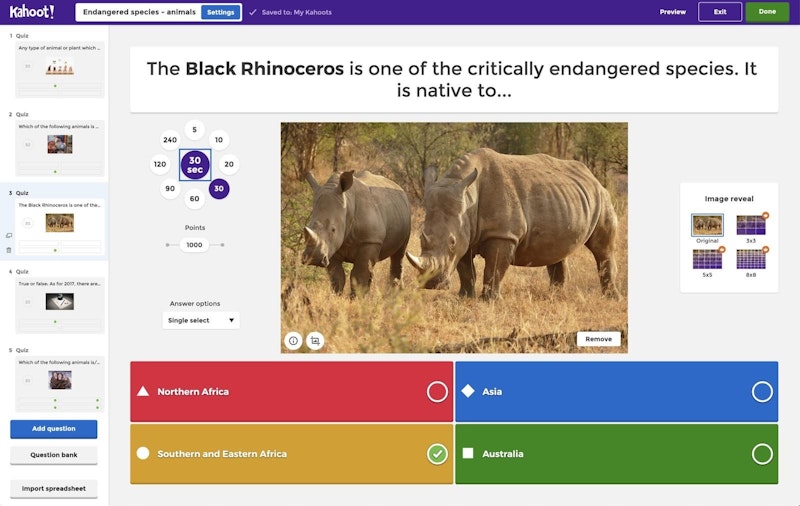 Here's an example of how Kahoot, a game-based learning platform, incorporates quizzes in the learning process.
6. Rich Media & AR
Immersive experiences are becoming very popular in modern education. Rich media and AR are great ways to enhance learning because our brains are hardwired to process visual information much quicker. 
Given the piquing interest in both AR and VR, we might see more of them in our online courses. Goldman Sachs's report on virtual and augmented reality suggests that they have the potential to soon enter both K-12 and higher education.
Another important aspect of immersive experience is media diversity. Lessons that combine video, audio, text, and AR ensure quicker and better learning due to lower cognitive load.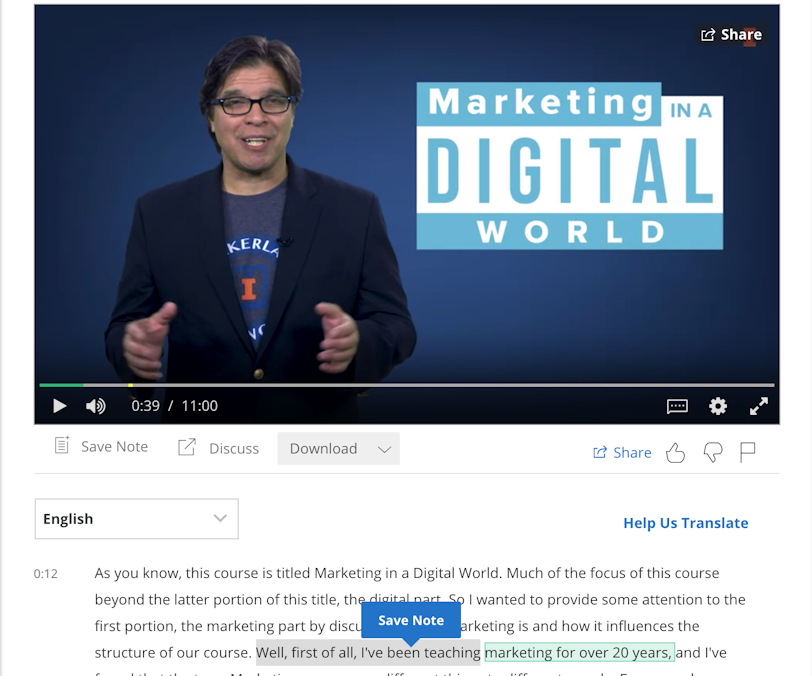 Therefore, it's always useful to provide students with real-time transcriptions of your video and audio content.
7. Pixels over ink
The advent of modern education demands a newer approach to working with data. 
While there's certainly nothing wrong with using a pen and paper, there is a myriad of intriguing tools we can use today. A notable example is Miro — a digital whiteboard useful both in education and product development.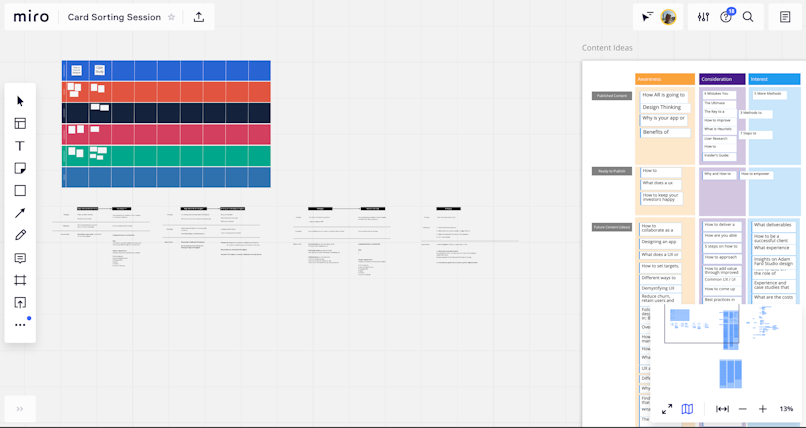 Products like Miro have many benefits when it comes to online learning. First off, they can be used both synchronously and asynchronously. Secondly, educators can provide quick feedback on their students' work, enabling them to improve their approach.
Plus, such tools also have incorporated timers that track how students perform in a specified amount of time.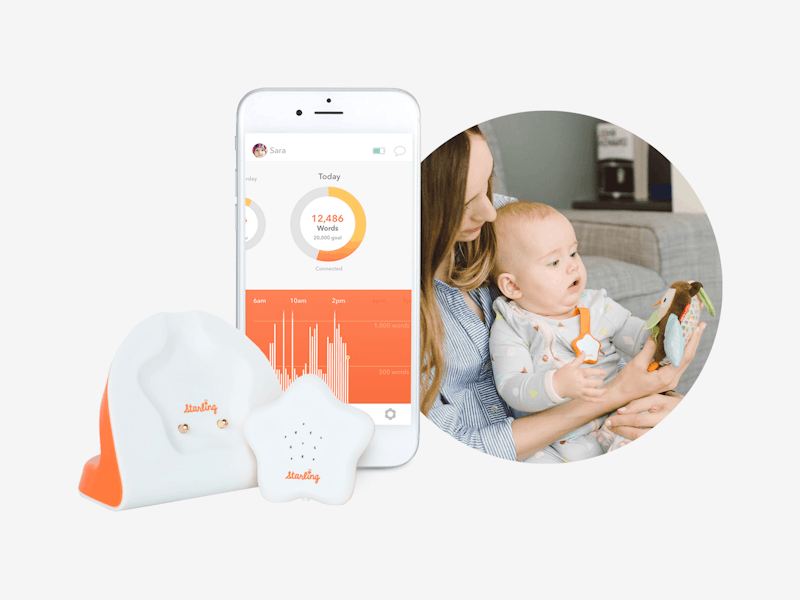 EdTech Design Agency
Boost your EdTech App With Impeccable Design
Whether you're building a new app, or improving an existing one, we've got you covered.
Contact Us
Conclusion
We're confident that Edtech's future is exciting. This will probably be one of the most intriguing fields in the years to come, as our technological capabilities advance. 
For the first time in history, we have all the tools that will allow us to truly focus on student needs and revolutionize education.