Did you know that 92% of consumers believe recommendations from friends and family more than advertising? With that in mind, it's fair to say word-of-mouth marketing is crucial for your business. One of the best ways to gauge how your customers are receiving your product is with a Net Promoter Score (NPS). As well as telling you whether or not users are satisfied with your SaaS service, NPS will also indicate how likely they are to spread the word. So, what is a good NPS score for SaaS?
We answer this and all your other burning NPS questions below. 
What's NPS?
A Net Promoter Score (NPS) is quickly being heralded as a key metric for SaaS, namely because it measures customer satisfaction and loyalty. This matters because satisfied customers are loyal customers and loyal customers keep your monthly recurring revenue high and your churn rate down. 
NPS also indicates whether or not your customers are likely to recommend your service to a friend. Not only is word-of-mouth marketing free promotion for your business, but it's valued higher than other mediums, according to author David J. Greer:
"A customer talking about their experience with you is worth ten times that which you write or say about yourself."
– David J. Greer, Wind In Your Sails
A Net Promoter Score is a number in the range between negative 100 to positive 100 that indicates how happy your customers are with a product. It's an easily calculable metric that gives valuable insight into your customers. 
Organizations that use NPS typically implement benchmarks, both internal and external, to measure the success of the score. This may include comparing your NPS with your competitors as well as your previous score. 
How to Calculate NPS
The first step in calculating an NPS score is to create and distribute an NPS survey. The survey generally has one question which is worded something like this:
"On a scale from 1 to 10, how likely are you to recommend our product?" 
Your customers will then answer the question by selecting a number between 1 and 10 (10 being highly likely to recommend your business and 1 being extremely unlikely).
Once you have collected the answers, you will need to divide them into 3 categories:
Promoters - users who voted 9 or 10

Passives  - users who chose 7 or 8

Detractors - users who selected less than 7
Next, you need to calculate what percentage of users voted in each of the 3 categories. And finally, use the formula below to find your NPS score:
%Promoters - %Detractors.
For example, let's say you had 60% of promoters and 20% of detractors. Your NPS would be 40% (60-20). As you can see, we ignore the passives. 
If maths isn't your thing, there are plenty of NPS calculator tools online that will do the hard work for you.
What's a good NPS score for SaaS?
Most businesses ask the question "What's a good score for SaaS?" and the simple truth is that it depends on a number of factors. What is considered a high NPS varies from country to country and sector to sector, making it hard to give a concrete benchmark to aim for.
For instance, Americans tend to score highly if they're happy, typically giving 9s and 10s. On the other hand, Germans tend to be more reserved and score 7s, 8s, or 9s even when they're happy with the product. At least in our experience. 
That being said, there are some general NPS guidelines that can be helpful to consider when determining the success of your score. While these numbers are in no way an exact science, they can help to give you a good sense of how your business is performing in NPS.
-0 = a bad score

0+ = a good score

40 = a positive score

50+ = an extremely positive score - most of the top brands for CX are positioned here

65+ = a milestone score that signals the beginning of rapid organic growth

70+ = an exceptional score, only world-class brands for CX achieve a score this high
According to Satmetrix, in 2021, the average NPS in the SaaS industry was 41. As the image below shows, the average NPS can range from in the fifties to as low as negative three. This highlights the importance of tracking NPS benchmarks for your industry as well as your own internal score. More on that later.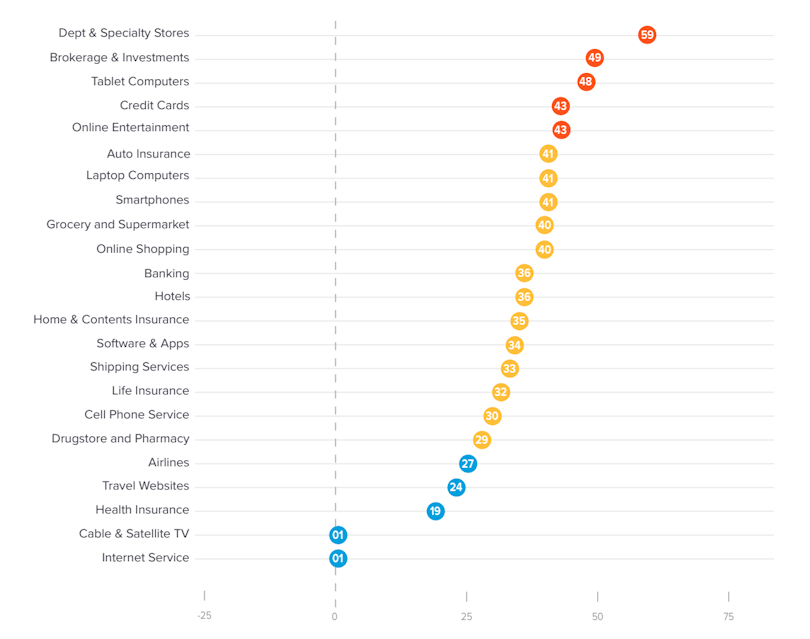 Getting your head around your NPS
Can we give you some advice? It's not enough to just calculate your NPS and call it a day. In order for this metric to be meaningful for your business, you need to truly understand it. So, once you have your NPS, grab a shovel and get digging. Here's what we suggest.
Step 1: Compare your score with the industry benchmark.
As we already touched on, average NPS fluctuates from industry to industry. Therefore, what's a good NPS for SaaS may be excellent for health insurance. The point is, the first step in really understanding your score is to see how you hold up in your sector.  
Step 2: See how your competitors scored
It's not just the industry that impacts your score, but also the type of business you run. For instance, if you are a fledgling SaaS startup, it may not be wise to compare your NPS with the world leaders in your industry. Yes, it's great to see where you are positioned, but you really want to know how you stack up against your direct competitors. Check your competitors' websites to see if any of them have made their NPS public, and compare scores. 
Step 3: Discover the 'why'
The point of NPS isn't to simply find out your score and then forget about it. Whether you knocked it out of the park or have some work to do, calculating your score is just the beginning. The main goal behind NPS is to become completely in tune with your customers. You want to find out the main reason for your score. Why do the promoters love your product? What is causing detracters to score you low? 
NPS is an ongoing process that's designed to understand how customers are reacting to your product. In turn, this outlines the key areas of improvement. For this to be successful, you need to drill down and discover the 'why'.
How to improve NPS
In the wise words of Fred Reichheld, Founder of NPS: "It's not the score that matters; it's what you do with it to make promoters that really counts." 
You heard it straight from the horse's mouth. A low NPS score isn't the end of the world, it's an opportunity to take action. With that being said, we've rounded up some actionable steps your business can take to improve its NPS.  
UX improvements
If your product works the way it's intended to work (no bugs, technical hiccups, etc), we're betting that UX is the key NPS factor. According to Emplifi, "49% of consumers have left a brand in the past year due to poor customer experience". This gives us a pretty good idea of where at least some of the detractors are coming from. 
On the other side of the same coin, 65% of all consumers find a positive experience with a brand to be more influential than great advertising. So, if you get the UX right, these users should become your promoters.
To sum up, an excellent customer experience can convert customers into promoters and reduce the number of detractors. 
Personalize
In the world of UX, it's an industry-standard rule that you should always know who you're building a product for. And once you know who they are, you should personalize your product to cater to their needs.
It seems like a pretty simple concept, right? But, simple concepts often come with complicated implications. 
According to the CEO of Adobe, 42% of consumers are annoyed when content isn't personalized. So, the question is how far should personalization go? And more importantly, how do you make it happen? Here's what we suggest.
First up, you need a relevant ideal customer persona (ICP) profile. This part is non-negotiable. And the odds are you will need multiple profiles. For inspiration, take a look at the ICP example below.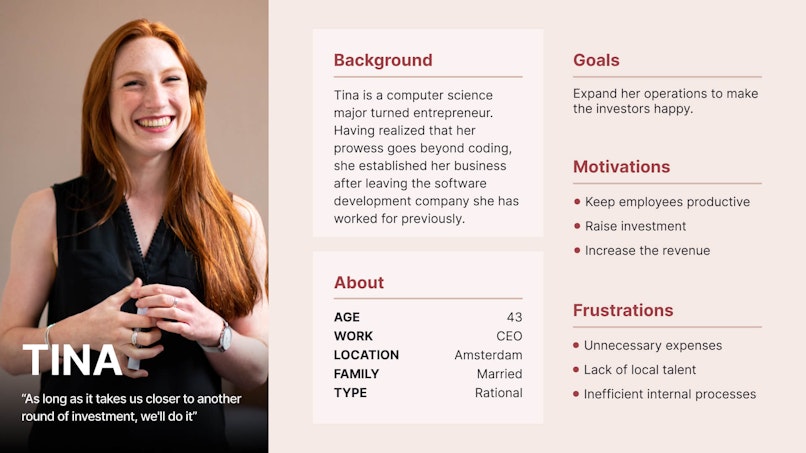 Okay, so you have your list of personas. What's next? Now you should make sure you understand them. By this, we mean getting to know their use cases and their flows, which are based on their needs and priorities. The better you know each customer persona, the more you can personalize your offering to them.
Now, this might all seem pretty straightforward, but the implications are huge. Nailing the personas is the key to designing any element in a product, from onboarding to notifications and emails. 
It's only by truly knowing who uses your product and why that you can really personalize it.
Smoothen the experience
Let's talk about another common pitfall of product development; complacency. We can't simply design a product once and become complacent about it. Basically, there's no such thing as the perfect product. And even if there were, things change. 
The moral of the story is that you should always be reviewing your products to identify and correct UX issues. Doing so will build a smoother experience, possibly converting those passives into promoters. 
Put simply, your NPS isn't going to go up if you aren't willing to address UX problems and keep improving your product.
There are multiple ways you can identify UX problems:
Conduct regular UX Audits, including heuristic evaluation, usability testing, desk research, and so on. 
An overview of the UX audit process.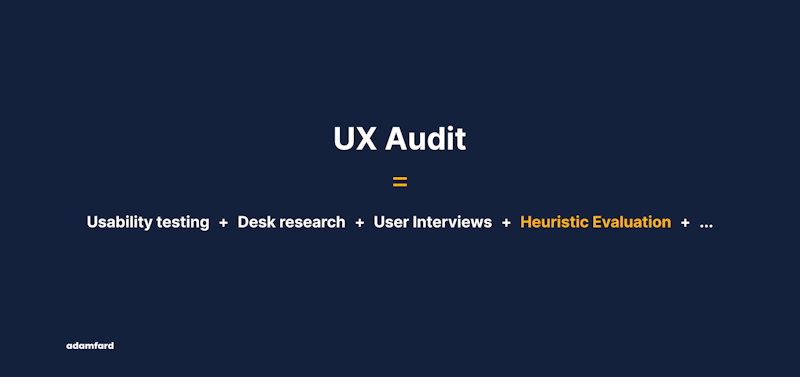 Get to grips with UX analytics, looking for drop-offs and gaps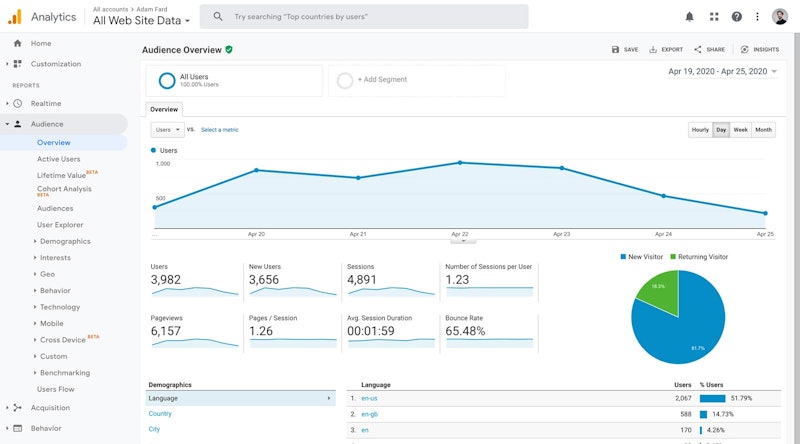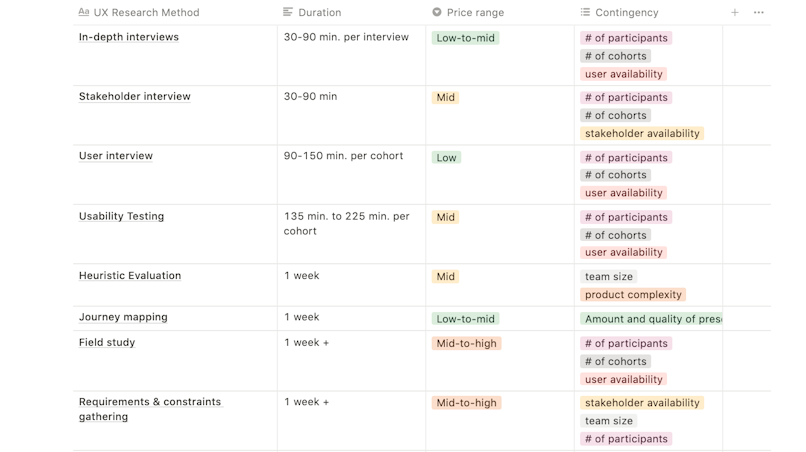 This all may sound like a lot of work. And if we're being honest, that's because it is. With that said, the results are worth it. Once you have pinpointed the UX issues, it should be much easier to tackle them. You will then be able to gauge customer response in the NPS. 
Learn about your customers
Knowledge is power. The better you know your customers, the better you can meet their needs. This is where customer research comes in. 
As we've mentioned before, NPS can only give us limited insight into the root causes of customer dissatisfaction. That's why you should encourage all customer-facing departments to actively find ways to gather insights about your customers. Cross-department cooperation is key here. 
Two departments have the most potential for uncovering insights: UX designers and customer support representatives. Both of these types of professionals should have immediate access to users and the mechanisms to interact with them. By leveraging this access, your business can create a feedback loop that goes beyond quantitative metrics.
Better customer support
Here's the thing. We live in an on-demand world where speed is king for consumers. 
Research by HubSpot found that 90% of customers rate an "immediate" response to a customer service question as "important" or "very important". 
And what exactly do we mean when we say "immediate"? According to HubSpot, 60% of customers define "immediate" as 10 minutes or less. This means your customer support team has just 10 minutes to solve a customer's issue before their patience wears thin. 
It's inescapable, at some stage your users will run into problems. Even if you have the best product on the planet. That's why you should design a support system that tackles these issues as soon as possible.
Go beyond the survey
The NPS gives you a snapshot of customer satisfaction. What it doesn't give you is a clear idea of why people chose that score. An obvious solution would be to add another field to the survey asking participants for an explanation. While that might work, there's a slight hitch. Generally speaking, the more effort the form requires, the less likely participants are to complete it. That's not the only snag. Since most of us only bother to fill it in when we're exceptionally happy or unhappy, a high-effort form could lead to polarizing answers.
What we're getting at here is balance. Your aim should be to strike a balance between gaining deeper insights and keeping the NPS easy to fill in. One way to achieve this is to incentivize leaving feedback with in-product perks. What's more, we highly recommend implementing initiatives in the customer support and UX departments. These initiatives should include customer interviews (we're looking at you, detractors and promoters) to get a complete picture. 
Final Thoughts
NPS is a pivotal metric for the SaaS industry. NPS tracks customer satisfaction and loyalty as well as providing valuable insight into the degree of word-of-mouth marketing your product generates. When it comes to the question of what's a good NPS for SaaS, the answer really depends on a number of factors. Since NPS scores in the SaaS industry are lower, it's important to have clear benchmarks to gauge progress. By monitoring your NPS closely, your SaaS business can leverage the data to add more value to your customers' lives.