Good design is a critical part of an organization's success, especially in tech. However, there are still areas that haven't really accepted user experience as an indispensable part of their product development—healthcare is one of them. 
Compared to other prominent industries, change in healthcare comes much slower. Typically, businesses will seek to adopt new tech to remain relevant and compete with their peers on the market. Healthcare, however, is shadowed by political and corporate strongholds.
Furthermore, in many parts of the world, the ways clinicians and administrators interact with patients haven't changed for decades, making the shift to a new and improved user experience even more challenging. 
We're confident that the healthcare industry can greatly benefit from incorporating UX design practices, which is what this article is all about. We'll talk about usability, humane language, voice interfaces, data visualization, and much more. 
Let's dive right in. 
Healthcare is digital now: the new reality
COVID-19 has triggered a wide array of changes in the healthcare sector all over the globe, underlining how passive this field had been to adopting new technology in the past. 
Naturally, this leads to a growing interest in healthcare user experience—which turned into one of the most exciting and innovative areas from a technological perspective. An increasing number of talented UX professionals express their interest in it, along with sizable investsments made in Medtech startups by venture capital firms.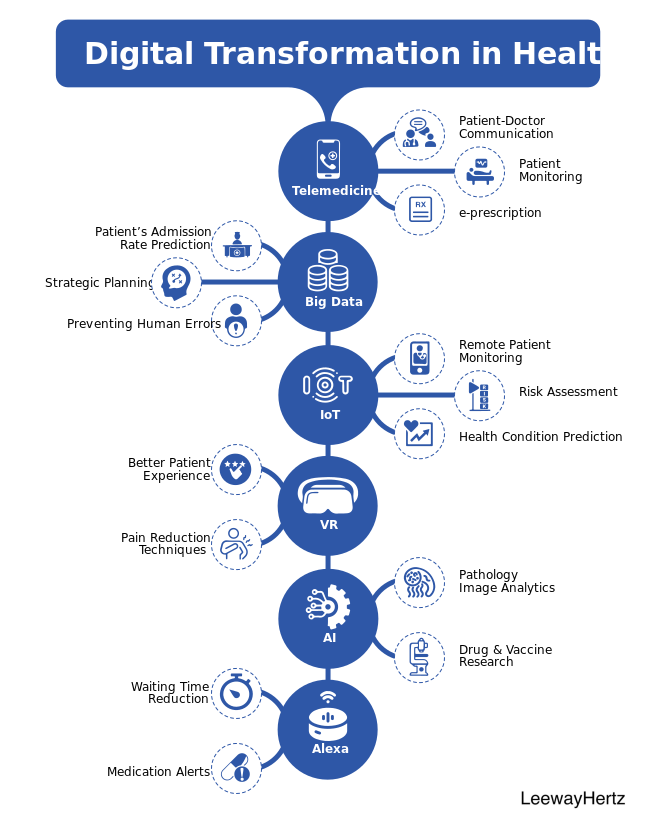 Here are a few quick stats: 
According to a study by Forrester Research, the adoption of telehealth entered a "hyper-drive" state in March 2020, with virtual healthcare interactions on pace to top 1 billion by year's end.

In 2019, the adoption of remote doctor visits was slightly above 11% in the United States, whereas today, it approximates 46%.

US-based healthcare providers have seen a 50 to 175-fold increase in remote appointments compared to pre-pandemic years. 

Analysts now expect general medical care visits to top 200 million this year, up sharply from their original expectation of 36 million visits for all of 2020.

Researchers note that $250 billion of healthcare could be virtualized
A standard remote appointment aims to replicate an in-person consultation to a certain extent. However, this is where healthcare UX and UI become crucial. While people are typically guided through the appointment by medical professionals, this task needs to be performed via thoughtful design. 
Let's take a closer look at the things design professionals should take into account both on the user and the medical professional side. 
User-side
A central tenet of user experience is that products should be developed for a very clearly-defined user group—generalist products often fail because they can't satisfy everybody's needs entirely. However, that isn't always the case for healthcare products because everyone has to deal with health issues and see doctors, which is why it's absolutely imperative to design your healthcare products for the broadest possible user base. Here are a few things you need to keep in mind while doing so.
Accessibility
About 15% of the world population has some sort of impairment. It's fair to assume that this number is higher among healthcare product users. Plus, you should also take into account that a substantial part of your user base will be senior citizens—they alone are projected to represent about a quarter of the world's population by 2060. This is why it's imperative to ensure that your product abides by the highest accessibility standards.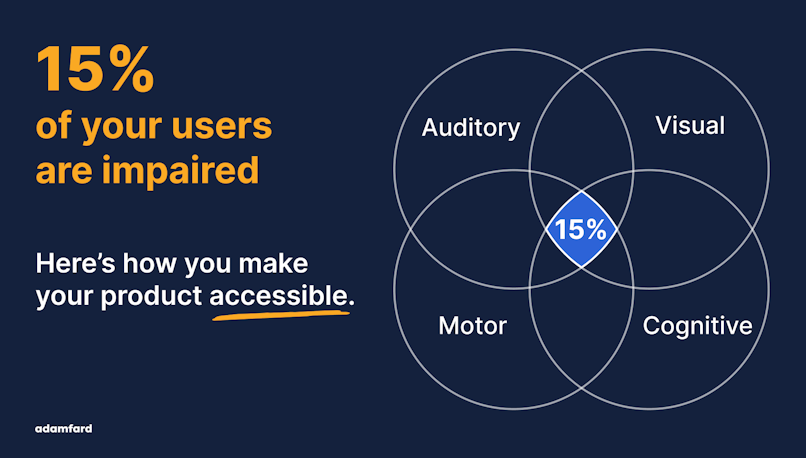 Here are a few absolutely critical features that healthcare products should have on board in order to accommodate users with disabilities or seniors: 
Text size options;

Color variations;

Text-to-speech and video options;

Simple navigation;

Clarity of language and icons;
It's also important to stress that not all of your users will be native speakers. They might not even be proficient in technology. As healthcare products evolve and adapt to the modern business ecosystem, being able to ensure customizable and accessible products that all people will find useful and intuitive is paramount.
Humane language
Medical language is notorious for its impenetrable jargon. A vital part of ensuring a high-quality experience revolves around providing users with clear feedback and helping them understand what is happening at all times. 
More importantly, organizations should invest a lot of effort into their UX writing practices in order to ensure that users don't feel excluded or disoriented by the language used in the app. 
Universal usability
According to Statista, patients older than 45 constitute more than a third of the patients. At the same time, users older than 65 demonstrate a significant drop in internet adoption.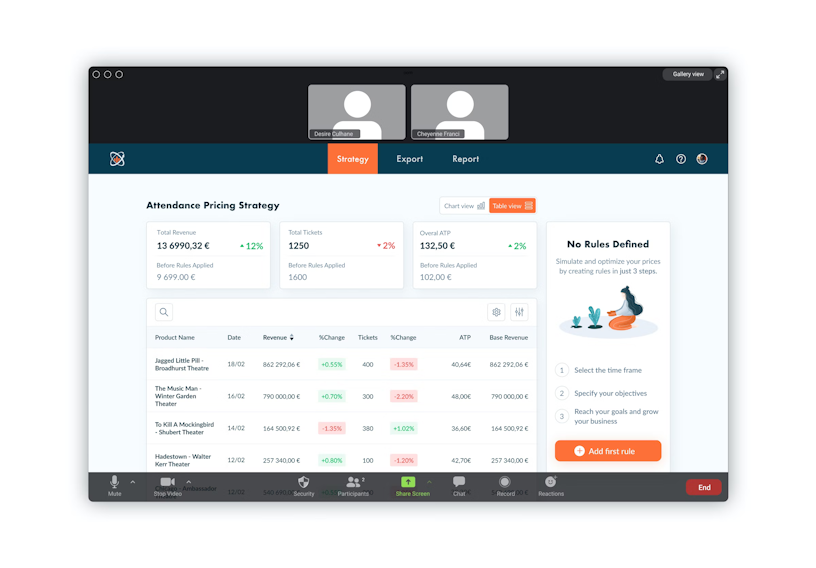 Therefore, it's fair to assume that the older the person is, the more likely they are to become a patient while also lacking internet and overall tech competence. Respectively, researchers should prioritize running usability testing sessions with the least computer-literate users. 
Voice interface
The latest data suggests that about 41% of adults use voice search at least once per day. Studies show that in 2020, more than half of all smartphone users have engaged with voice technology on their devices.
Generally speaking, voice interfaces provide a wide array of benefits to the user experience of healthcare apps. By using voice commands, designers can make the learning curve much more manageable for those who might find the interface challenging or complicated. Here's why:
VUIs allow users to interact with the product in a more intuitive way that requires pretty much no special knowledge of how these products work;

Voice interfaces make healthcare apps much more accessible to those suffering from age-related disabilities, like eye diseases or motor and visual impairments.

The fact that VUIs are used in a stationary way while being plugged all the time, their batteries don't have to be charged for people to use them. As a result, people don't have to worry about checking their batteries or needing to charge them when they require immediate assistance. This provides an extra layer of accessibility to seniors who may suffer from memory loss or other cognitive impairments;

Voice-activated personal assistants are also exceptionally useful when it comes to helping seniors maintain their independence. VUIs can prompt them to take their medicine, help them through prescribed exercises, and answer questions regarding their treatment, and so forth. 
Medical professional side
Designing interfaces for patients is undoubtedly a challenging task since you need to address the needs of an exceptionally broad segment of the population, in some instances—you should assume that every adult in your geography is a potential customer. 
However, crafting a meaningful and intuitive experience for medical professionals can be quite a demanding task as well. We mentioned above that the healthcare sector is somewhat stuck in obsolescence due to political and corporate strongholds, which means that medical workers can struggle to adopt new approaches and technologies due to their reliance on legacy systems and practices.  
Therefore, creating an experience that is "good enough" simply might not cut it for most institutions and medical professionals since there is so much friction toward tech adoption. 
Naturally, we ask ourselves, "What can a product offer to satisfy a medical worker's needs and stimulate adoption?." We have a few suggestions.  
Context-orientedness
It's fair to assume that a multidisciplinary team might struggle with developing a product for medical workers without an in-depth understanding of their workflow and needs. Healthcare design should revolve around the clinical practice and the people. 
In order to get a better understanding of a medical professional's experience, we strongly suggest investing extra time into user research methods like surveys, focus groups, interviews, observations, contextual inquiries, and task analysis.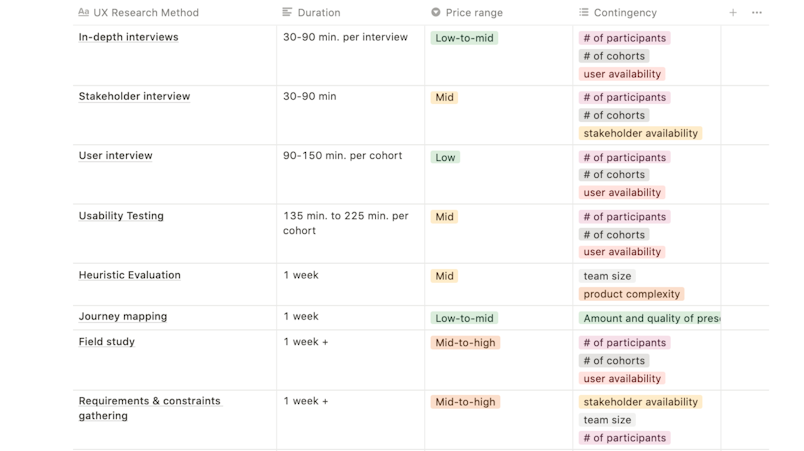 Once the design team acquires a better understanding of their needs, prototypes can be developed and, more importantly, tested via workshops, user investigations, informal scenarios, and focus groups that would allow designers to understand whether the present solution actually addresses user needs. 
Data visualization
Data visualization is an often-overlooked parameter of healthcare design, which is really unfortunate considering how much value it provides.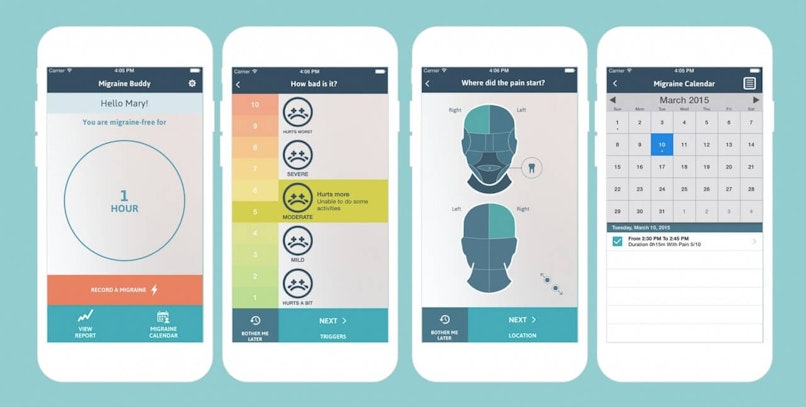 By presenting data in a meaningful and informative manner, medical workers can extract crucial takeaways, find patterns and correlations, and, as a result, make their work more efficient and productive. 
According to a peer-reviewed study published in JMIR Human Factors, "the benefits of data visualizations—support understanding, task completion, and decision-making—are especially critical in health-related settings such as cancer care facilities." 
When applied correctly, data can help medical personnel make critical and time-sensitive decisions. Designing better data visualization literally helps save lives by allowing intensive care unit clinicians to diminish their cognitive load and facilitate decision-making.  
However, it's also essential to underline that the way data is presented to the user should also be taken into account. Having access to a lot of data can be exceptionally valuable, but overwhelming users with it can hinder their success. 
AI and machine learning
Artificial intelligence and machine learning algorithms are an extension of leveraging data in order to improve both the efficiency and the experience of a product designed for medical workers. By processing and analyzing large data sets, machine learning technology can help medical staff identify clear solutions to the problems of individual patients.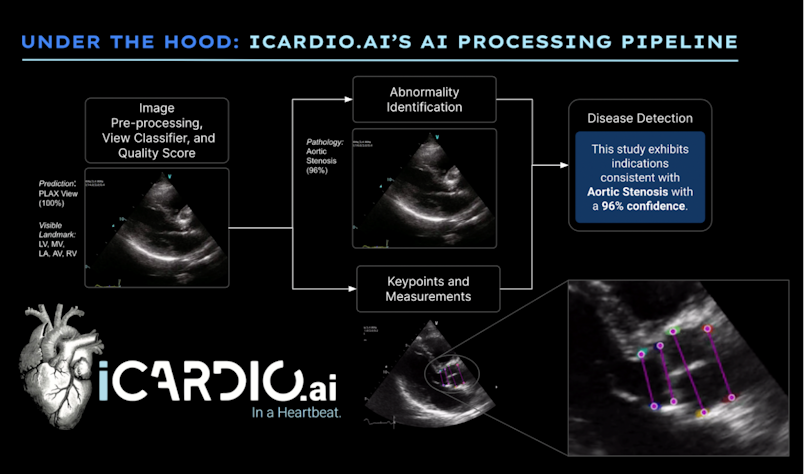 More importantly, this technology can be used for its predictive capabilities, which will invariably lead to helping doctors warn patients about necessary lifestyle changes, and having these functionalities onboard will, without a doubt, help skyrocket adoption. 
Plus, there's also a significant business case to incorporating artificial intelligence and machine learning functionalities in your healthcare product—it is projected that this type of technology can cut annual US healthcare costs by $150 billion in 2026
The bottom line
While the healthcare industry is in dire need of improvement from a user experience standpoint, simply bringing UX expertise to the field won't cut it. Designers should invest a considerable amount of time into both research and testing to ensure that both the patients' and the medical personnel's needs are adequately met.